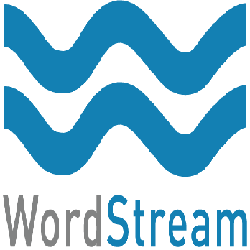 Boston, MA (PRWEB) October 11, 2012
WordStream Inc., which offers pay-per-click marketing software and solutions for small and medium-sized businesses (SMBs), is now accepting registrations for an upcoming webinar, "How to Make an Impact on AdWords in 20 Minutes a Week."
This free webinar will take place live on Friday, October 12 at 1 p.m. EDT (5:00p.m. GMT/UTC).
In this webinar, WordStream Founder and Chief Technology Officer Larry Kim will introduce and demonstrate the 20-Minute PPC Work Week, a proprietary PPC management system designed to help paid search advertisers improve their Google AdWords results in just 20 minutes per week. The 20-Minute PPC Work Week consists of a structured workflow as well as smart automated tools that enable advertisers to optimize their PPC accounts in minimal time.
Attendees of this free webinar will learn:

Seven steps for achieving success in AdWords
How the 20-Minute PPC Work Week can boost results and save you time
Common mistakes that advertisers make, and how to avoid them
WordStream has analyzed thousands of AdWords accounts and found that nearly half of small businesses using AdWords haven't even logged into their accounts in the past month. Account neglect is one of the primary reasons that SMBs fail to succeed in paid search, which is why they need systems in place to help them do more in less time.
Register now for this new webinar to learn other common PPC pitfalls and a consistent plan of action for pay-per-click advertising success.
Sign up now for the webinar, "How to Make an Impact on AdWords in 20 Minutes a Week"
About WordStream:
WordStream, Inc. is a venture-backed pay per click online advertising software and services company. Our tools, software, and PPC experts can streamline your online lead generation strategy. From A/B testing to finding the right content keywords for your website landing pages, we'll teach you how to get an unfair advantage against your PPC competitors who aren't using WordStream. To learn more about search engine marketing, visit us at http://www.wordstream.com
Media Contact:
Laura Taylor
VP Acquisition & Experience Design
WordStream, Inc.
ltaylor (at) wordstream (dot) com
617.849.6124