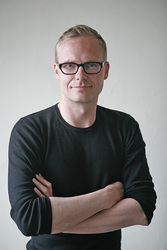 Wordy will change the way you write
(PRWEB) March 2, 2010
English may be the web's lingua franca, but to more than 70% of online users English is a second language. So here is Wordy - an all-new human copy-editing service promising everyone a fast, reliable way of adding professional copy-editing to any writing process.
Unlike conventional language service providers, Wordy distributes jobs directly from customers to editors. The result is best-of-web turnaround times and instant contact between customers and editors. Wordy operates with a fixed price of €7/$10 per 400 words, and has no start-up fees; it provides instant price quotes and offers free re-edits if the customer is not completely satisfied. Editors keep 85% of sales revenue.
All 110+ editors on Wordy have been individually verified and tested in UK and/or US English. Moreover, Wordy editors specialise in more than 40 subjects, ranging from web content and marketing to psychology, taxation, sports, politics and transport.
Via an open API, Wordy will be seamlessly integrated with major publishing platforms like WordPress, Drupal, Umbraco, Joomla and web-based applications like Google Docs before the end of Q2, promising everyone a convenient way to "publish with confidence".
Wordy was conceived by founder and CEO Anders Schepelern (former copywriter and winner of Cannes Lions and One Show). Anders needed a service that gave him fast, cheap and reliable editing of his English texts. He then came up with the idea of Wordy, operating as a niche service on the $13+ billion market for language services.
###