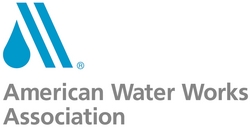 A vibrant, reliable water workforce is critical to the health of our communities and the environment
Alexandria, VA (Vocus) June 8, 2010
The Water Environment Federation (WEF) and the American Water Works Association (AWWA) today announced the launch of WorkForWater.org, a collaborative Web site featuring resources for water recruiters, career seekers and students.
The site addresses one of the water community's top concerns in the coming decade -- the expected retirement of 30% of the water workforce and the need to recruit new talent to the field. AWWA and WEF in March announced the Work for Water outreach campaign, which promotes water careers as both professionally fulfilling and aligned to the greatest public health and environmental cause of our day -- access to safe water and sanitation services.
The new Web site is a gateway to many recruiting and retention resources already available throughout North America and beyond. WEF and AWWA are inviting organizations to contribute documents, videos and links that benefit both career seekers and employers.
"Work for Water aims to generate excitement about and interest in careers in the water profession," said WEF President Paul Freedman. "This new Web site will act as a recruitment tool for all of us who are trying to make information on water sector careers readily available."
"A vibrant, reliable water workforce is critical to the health of our communities and the environment," added AWWA President Craig Woolard. "The Work for Water Web site will highlight some of the great work already being done to address the coming workforce crunch."
The U.S. Environmental Protection Agency, which joined AWWA and WEF members in developing the Work for Water campaign, posted a portion of its new ''Water you waiting for?'' video on the site. WorkForWater.org also highlights efforts such as the Georgia Association of Water Professionals' H2Opportunity! and the Water Sector Competency Model jointly released by WEF, AWWA, the U.S. Department of Labor and U.S. EPA last November.
The site has landing pages for four audiences: high school and vocational school students, college students, second career and retired military job seekers, and advanced science professionals.
For more information, visit http://www.WorkforWater.org .
About WEF
Formed in 1928, the Water Environment Federation (WEF) is a not-for-profit technical and educational organization with 36,000 individual members and 75 affiliated Member Associations representing water quality professionals around the world. WEF and its Member Associations proudly work to achieve our mission of preserving and enhancing the global water environment. http://www.wef.org
About AWWA
AWWA is the authoritative resource for knowledge, information, and advocacy to improve the quality and supply of water in North America and beyond. AWWA is the largest organization of water professionals in the world. AWWA advances public health, safety and welfare by uniting the efforts of the full spectrum of the entire water community. Through our collective strength we become better stewards of water for the greatest good of the people and the environment. http://www.awwa.org
###