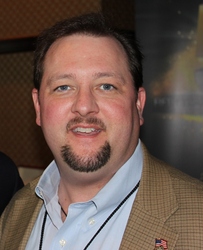 The job market has crashed so what are YOU going to do about it? Take charge of your career by Boldly Firing Your Boss!
Mckinney, TX (PRWEB) July 29, 2010
DK Bold is restoring hope to those chained to their corporate desks longing for the opportunity to have their own home based business. He has boldly taken the initiative to leave "cubicleville" behind and has joined Carbon Copy Pro, the entrepreneurial incubator that is one of the fastest growing home based internet marketing businesses worldwide.
"I was inspired by DK's courage to leave corporate America and build a home based business. I became excited when he showed me how I could do it too!" says Troy Heidner, IT Professional. With unemployment numbers growing and job satisfaction at an all-time low, what are corporate employees to do?
Through the power of the internet, DK Bold is inspiring others to create options for themselves as online entrepreneurs. "This system can be applied to any product, service or business allowing you to take your business anywhere, choosing your own hours and places to work, even by the pool with your family," stated DK Bold.
According to DK Bold, Carbon Copy Pro provides a complete system with mentors to guide you and a community to inspire and motivate you. This makes the step from corporate desk jockey to successful entrepreneur a smooth one.
"Most people are afraid to leave the comforts of a corporate job to start their own business," states Jeff Learner, #3 Earner with Carbon Copy Pro, "yet with leadership from DK and the system of Carbon Copy Pro, even someone with little internet experience can become successful."
DK Bold says his goal is to help lead 100 corporate employees in the next twelve months out of being stuck behind a desk to the freedom of having their own successful online business. "I know that DK will achieve his goal and I'm really excited he's part of our team," says Jeff Learner, #3 Earner with Carbon Copy Pro.
Visit DK Bold's site "Fire Your Boss" for more information. Learn more about DK Bold here.
Carbon Copy Pro was created by Jay Kubassek and Aaron Parkinson in 2004. It's currently available in more than 50 different languages and in 170 countries. Recession proof, they have posted record growth during this current economic downturn and are currently valued at more than $20 million.
###