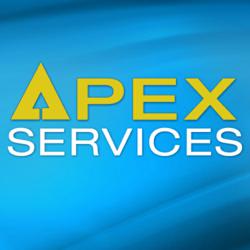 It is imperative that employers understand the reasons behind premium increases after their workers comp audit.
Cedarhurst, New York (PRWEB) January 31, 2013
If an employer's workers compensation policy ended recently and they have received a copy of their workers compensation audit, they fall into one of two categories: either the insurance company owes a refund, or more likely, upon auditing their books, the insurance company has tacked on additional premium and they are left with a large bill. Apex Services offers new solutions for employers to dispute their workers comp insurance premium audit bills and obtain refunds.
It is imperative that employers understand the reasons behind premium increases after their workers comp audit. The difference in premium owed can stem from numerous factors in the policy such as payroll, classification, or experience modification changes.
Employers should compare the original policy to the premium audit billing statement and,

Make sure that the insurance company is not using more expensive workers compensation classification codes on the workers comp insurance audit than what was used on the original policy.
Compare the workers comp payroll numbers on the original policy to the audit bill, and if the payroll has increased, make sure the auditor used the correct documents to assess the new payroll.
Make sure that the auditor understands the nature of the work of the business and that the employees are placed within the correct NCCI codes. (Often employees are misclassified into more expensive NCCI class codes for years and this has been overlooked despite the involvement of numerous brokers and insurance companies on the account).
Make sure the experience modification factor on the audit matches the experience modification rate on the policy. If the EMR Rating has in fact gone up on audit, employers should question as to why this has happened.
Even if employers think their workers comp audit is mistake-free, the additional costs of the workers compensation premium on audit may prove to be extremely damaging to the company's finances. Even if they have done everything right in regards to workers comp, there still may be previous errors and overcharges that affect their premiums. Many employers are shocked to learn that a small error committed by a carrier 5 years ago might still be having a significantly detrimental impact on their current premium.
Hiring an independent firm to review the workers compensation audit is no different than hiring an attorney or an accountant. Just like an attorney who specializes in a certain field of the law, Apex Services specializes in spotting and recovering errors and overcharges in workers compensation audits. And just like an accountant makes sure that all the appropriate deductions have been applied on taxes, Apex Services makes sure that all the errors and overcharges have been corrected on workers compensation premium audit and every dollar has been refunded back to the employer's account.
Apex Services is that unbiased third-party workers compensation premium audit expert. We are independent of all parties, we do not sell insurance, and our sole mission is to recover overpaid workers comp premiums and drive down employers' costs. Our fee is contingency-based, which means employers only pay for results. No recovery, no fee.
For more information about solutions on workers comp audit, please visit our workers compensation audit page at http://www.apexservices.com/workers-comp-audit/.
For more information about Apex Services, please call Simon at (888) 380-2739.