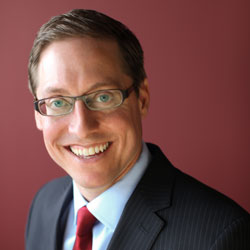 We at Hasner Law are committed to serving our clients and working in their best interests.
Atlanta, GA (PRWEB) January 31, 2013
Hasner Law is pleased to share news that Managing Partner, Stephen Hasner, has been elected to be on the Board of Directors for Workers' Compensation Claimant Lawyers (WCCL), a division of Georgia Trail Lawyers Association (GTLA). He has also been elected to be on the Leadership Development Committee of WCCL and Arbitration Fee Dispute Committee of WCCL. In addition to his leadership with WCCL, Mr. Hasner was elected to be on the Board of Directors of WIN-PAC (Workplace Injury Network Political Action Committee). Mr. Hasner is a well-known accomplished leader in the legal field and these appointments provide him the opportunity to make a positive impact on the workers' compensation systems in the state of Georgia.
Stephen Hasner highlights big changes in 2013 for Hasner Law, "We are embarking on some great changes for the firm. Consistent with our roots and culture, Hasner Law has continued to carefully and steadily identify and pursue opportunities that would allow us to better serve our clients in workers' compensation law and personal injury law.
One of the most exciting news I have to share is that Tracee Benzo is now a Partner. Tracee has been with the Firm for 10 years. She has made a significant impact on the team and clients. She was also recently named the President-Elect of The Georgia Association of Black Women Attorneys (GABWA). Tracee is a leader in the community. She is an active member of the John Marshall Law School Alumni Board and the Workers Compensation Claimants Law Section Research Committee. She has been a tremendous asset to the Firm and continues to be a positive leader within the Firm. I am so proud to name Tracee as Partner of Hasner Law.
As we look into 2013, the Hasner Law team continues to grow and we have expanded our presence in a larger office by moving into a new 5,000 square foot space. Our Atlanta and Savannah workers' compensation attorneys, offices, and resources are all available to any clients of the Firm throughout the state of Georgia."
In addition to moving into a larger office space, Hasner Law has added several new members to the team. Ms. Judith Blackwell joins the Firm as a Senior Associate. Ms. Blackwell comes to the Firm with 29 years of experience as a workers' compensation attorney in Atlanta. She also served as a workers' compensation judge and presided over 500 workers' compensation hearings. She joins Hasner Law with not only her exceptional credentials, but also with her eagerness to help clients.
Mr. Jonathon Johnston joins the firm as a Senior Associate. He brings along a wealth of knowledge and experience in the legal field and serves as a strong advocate to workers' compensation clients.
Hasner Law also added five new paralegals to the team. Having these paralegals join Hasner Law has made a huge improvement to the team. Each of these paralegals bring their professional and caring traits to the Hasner Law team. The Hasner Law team has added a Client Relations Manager and a Marketing Manager. The Clients Relations Manager will ensure that clients have a positive experience with Hasner Law. The Marketing Manager will oversee all marketing, advertising and promotional activities within the Firm.
Managing Partner, Stephen Hasner states, "In closing, we at Hasner Law are committed to serving our clients and working in their best interests. We look forward to continuing to represent clients in workers' compensation and personal injury cases, with a high level of personal service and legal expertise that is unmatched."
About Hasner Law
Hasner Law is based in Atlanta, GA and Savannah, GA. Their trial attorneys have more than 60 years of workers' compensation experience and will represent clients with the highest integrity and ethics. They will work aggressively to obtain the maximum amount of financial and medical benefits clients deserve. Their trial attorneys handle workers' compensation and serious injury claims throughout the state of Georgia with the personal attention and care that is needed. Hasner Law also has Spanish-speaking paralegals who are eager to help the Hispanic community.
Hasner Law is dedicated to protecting clients' rights in workers' compensation and personal injury cases. Client initial consultation is always free, and they are available to meet during times that are convenient for the client. During the first meeting they will explain the entire process and how Hasner Law will help the client. Hasner Law strives to provide clients with the necessary information about their cases, give them options and make recommendations so clients are empowered to make the best decision.
Workers' compensation cases are taken on a contingency fee basis. There is no fee unless Hasner Law recovers benefits for you. To schedule a free initial consultation, contact Hasner Law today at 678-888-HURT (4878) or toll free 1-855-888-HURT (4878). Our Savannah office phone number is 912-234-2334.