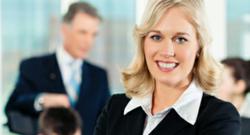 It's essential as part of rehabilitation to provide prisoners with skills that will benefit them at the end of their incarceration
Bolton, Lancashire (PRWEB) May 17, 2012
The Justice Secretary Kenneth Clarke has announced his recommendation that companies should offer more training and work experience placements to assist ex-convicts without harming their own business reputation.
Jane Carroll is the director of Personnel Solutions, HR consultants Manchester and is concerned that the news of such proposals will be met with apprehension by those harbouring negative beliefs that exist around ex-convicts. 'Although there are misconceptions amongst the general public that ex-offenders may re-offend, those odds are reduced when ex-convicts have gained employment. How are we supposed to rehabilitate offenders without offering them that essential second chance?'
'Introducing work experience and training to people who are serving their time and being punished in prison is altogether a more intelligent way of running the prison service,' Said Mr. Clarke. 'If you just incarcerate people, if prison is just a warehouse in which you keep people and then release them without guidance into the world, it's hardly surprising that half of them will be back within twelve months, having committed more crime. Many prisoners do not want to be part of that cycle.'
'It's essential as part of rehabilitation to provide prisoners with skills that will benefit them at the end of their incarceration,' says Jane Carroll of Personnel Solutions, HR consultants Manchester. 'Within the prison system, learning new subjects and taking part in training initiatives can broaden skill sets, making offenders more employable on their release.'
Mr. Clarke further commented that company owners would 'derive benefits' and wouldn't have to compromise 'ordinary standards of commercial judgement', and that in the future, businesses could manufacture from within the prison system adding that 'there's no reason why they shouldn't help pay for themselves and the cost of the prison.'
'It's important to the confidence of the ex-offenders that they are offered opportunities to gain long term, meaningful employment,' says Jane Carroll, director of Personnel Solutions, HR consultants Manchester. 'It's also important that those employers have confidence in regard to the employment of staff from within the prison system.'
Kenneth Clarke also mentioned that specific measures would be implemented to prevent unfair competition with ordinary companies and a new scheme, managed by ONE3ONE Solutions, will be replacing the existing Prison Industries Unit.
'For this proposal to succeed,' says Jane Carroll from Personnel Solutions, HR consultants Manchester. 'It's essential that larger firms take the lead and set the benchmark for smaller enterprises and SMEs.'
The Justice Secretary remarked that there were 131 prisons with adequate resources to provide work-related experience and training across England and Wales. He said that more of the work that prisoners are assigned will be 'normal household name firms actually doing it as part of their social responsibility and the running of their business'.
'If larger brand leaders were to initiate schemes where a large amount of their production incorporated inmates within the prison system, it could equip those prisoners with skills and working references that can be offered at interviews after their release,' says HR consultant North West, Jane Carroll. 'This in itself could prevent the ex-offenders from sliding back into re-offending.'
The Justice Secretary Kenneth Clarke suggested that companies like high street retailer Marks & Spencer or Virgin could employ ex-offenders without a fear of destroying either their company values or reputation.
'Small to medium sized businesses apprehensive to hiring employees with a criminal past presume the gamble involves company security, brand and image.' says Jane Carroll, HR consultant North West. 'But these fears are unfounded and are the result of deep rooted assumptions about ex-convicts.'
Some larger brands have set the ball rolling employing ex-convicts and outsourcing work to inmates within the prison system. A Virgin Group representative confirmed belief in the rehabilitation of prisoners, adding that their non-profit foundation Virgin Unite is currently examining 'how to increase the work opportunities in prisons, prior to and at the time of release.'
A spokesperson from Marks & Spencer confirmed that the company had not yet implemented a formal programme that specifically caters to ex-offenders, but currently they can apply to take part in their own initiative, Marks & Start, that encourages individuals who find it difficult to gain employment.
'In a 2007 survey commissioned by The Chartered Institute of Personnel and Development, 75% of business owners could be encouraged to employ ex-offenders,' says HR consultant North West, Jane Carroll, director of Personnel Solutions, HR consultancy Manchester. 'Just over half mentioned that evidence of skills garnered during their incarceration would have the most impact during the application process.'
Prisoner Reform Trust Director Juliet Lyon was keen to emphasise the positive efforts by Timpson and National Grid, who 'not only employ former offenders but have built up a loyal and skilled workforce by doing so' and suggested that other companies follow suit.
'At the moment, there are few companies that are publicised for their employment of ex-convicts,' says Jane Carroll of Personnel Solutions, HR consultancy Manchester. 'But I predict this will change within the next few years.'
The editor of Converse a newspaper produced for and by prisoners, Mark Leech, didn't consider Mr. Clarke's appeal having any impact, and claimed that employers had an 'ingrained reluctance' in regard to employing ex-offenders. Leech proposed that for the recommendations to be successful, employers required incentives, such as reduced National Insurance Contributions in return for employing reformed prisoners.
'Should the Justice Secretary's recommendations become legislation, it is essential that business owners have procedures in place which allow the employment of ex-criminals without compromising on efficiency, security or image,' concluded Jane Carroll, director of Personnel Solutions HR services Manchester and one of their many HR consultancy Manchester. 'If employers are offered incentives for the employment of prisoners and ex-convicts, it is essential that small to medium sized businesses are equipped to take part in the initiative and reap the benefits.'
This is part of an SEO campaign by Vizcom. If you are looking for something similar click Search Engine Marketing Consultants