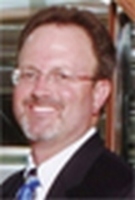 Los Angeles, CA (Vocus) February 28, 2009 -
Performance excellence. Every organization wants it, yet few get it. This perplexing situation has vexed many managers and leaders over the years and Resource Management Solutions (RMS) (http://www.Consult-RMS.com)] has developed methods that aid organizations in achieving it.
Relying on decades of accumulated experience of its consultants, RMS knows that automating is not the key to achieving performance excellence. While aiding organizations as they implement Enterprise Resource Planning (ERP) or Workforce Management Technology (WMT) systems has been RMS's mainstay for many years, they recently embarked on a "vertical integration" to assure that their clients receive the maximum value from their technology investment. Specifically, they have added a significant amount of expertise in the area of business process management.
When added to the "front" of systems implementation projects, business process management fits perfectly into the company's desire to plan for optimal impact. In this regard, a RMS (http://www.Consult-RMS.com)] client can expect that their implementation team will have at least one consultant who is well versed in process improvement and redesign. In doing this, the project team will have the wherewithal to improve the performance of the client's process(es) and then proceed to implementing the enabling automation.
This up-front focus on process improvement assures that the client's processes are at optimal performance and that they drive the design and implementation of the technology. This maximizes the client's investment while minimizing the risk that the technology will dictate the client's operations.
Resource Management Solutions (RMS) (http://www.Consult-RMS.com) is a management consulting firm serving diverse clients since 2000. A California-based Corporation, RMS is also a certified small business. RMS has a solid record of accomplishment. It has gained the reputation for doing whatever it takes to make sure projects are successful, helping organizations with up to 45,000 employees by successfully implementing human capital management solutions in a timely cost effective manner.
Contact:
NAME: Scott Siderman
PHONE: 866-361-1704 ext. 708
# # #