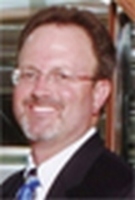 . The second reason Sherr says that most projects fail is because they fail to plan (enough). Sherr describes an implementation timeline using a yardstick.
Los Angeles, CA (Vocus) February 28, 2009
Resource Management Solutions (RMS) (http://www.Consult-RMS.com)] successfully advocates and implements various technology software applications with the highest degree of quality and success. According to their President and CEO, Rod Sherr, the reason for their success is due to the quality of their people. Mr. Sherr goes on to say that over the eight plus years they have been in business, nearly one third (1/3) of their client implementations have been "rescue" projects. Mr. Sherr defines rescue as a project that is well on its way to failure. "Projects should not have this high of a failure rate, this happens way too often". RMS is living up to their tagline; "The Missing Piece". Since inception, RMS has never had a failed project. They believe their project management and implementation strategy is the missing piece to a project's success.
Mr. Sherr goes on to describe what this missing piece is. He says "the way to succeed with a large implementation project is twofold. First, and most importantly, you need to know the people (not just the company) you invite to your business who are going to implement your solution. I have seen top companies sub-contract out to other smaller companies work that the client assumed the large company was going to do but since they lacked the manpower to provide their own people and did not want to lose the project, they simply hired a third party to fulfill their contract. Many times this goes undisclosed to the client". In one particular case where this happened, the project was a total failure and had to be scrapped. The company had to select new implementation consultants and the project had to start over from square one". The second reason Sherr says that most projects fail is because they fail to plan (enough). Sherr describes an implementation timeline using a yardstick. "Most projects that fail, rush into the implementation phase of a project, and planning is shortened. You might say that one foot of the yardstick represents the planning phase of these projects and two feet the implementation phase". RMS's (http://www.Consult-RMS.com) projects use an opposite approach they will spend up to 2/3 of their time on the planning phase where they spend time working out most of the gaps before moving on to the implementation phase. This helps the implementation phase go much smoother and with fewer surprises.
RMS has taken this "missing piece" of project success and has created an organization where an elite group of proven project professionals from around the country are coming together under one umbrella to form "RMS ELITE". The sole purpose of this organization is to put a stop to project failures. All members of RMS ELITE (http://www.Consult-RMS.com) must apply and be accepted by the organization. Professionals are not accepted to our organization unless they have proven themselves in the real world. Extensive interviews, reference checking and background investigations are conducted on each candidate prior to them being accepted into this organization. Sherr says that by forming this elite group of professionals, companies will now be able to rest assured that that their huge investment in software technology and implementation services will be money well spent and the risk of project failure is dramatically reduced.
RMS is a partner that companies want to join forces with to ensure their implementation projects are done right the first time. RMS has taken the work out of searching and pulling together the best implementation teams for their client's projects.
Resource Management Solutions (RMS) (http://www.Consult-RMS.com) is a professional services consulting firm specializing in improving the processes that directly affect the productivity and management of Human Capital. By making improvements to the processes in these areas and with the use of today's technology, RMS is able to show their clients how to increase productivity and reduce labor costs thus affecting the company's profitability. These cost reduction procedures RMS implements are sustainable for years to come. RMS has been serving their clients since 2000. A California-based Corporation, RMS has a solid record of accomplishment. It has gained the reputation of doing whatever it takes to ensure projects are successful. RMS has helped companies with up to 45,000 employees successfully implement ERP and Workforce Management Technology solutions in a timely cost effective manner. Call one of our offices today and see why people call RMS "the missing piece" to their projects. RMS looks forward to serving you soon.
Contact:
NAME: Scott Siderman
PHONE: 866-361-1704 ext. 708
# # #