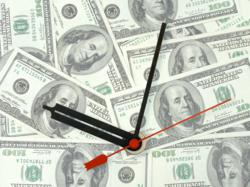 The business owners have access to the needed funds in only 24 hours and, since our invoice factoring rates start at only 0.75%, they are actually saving money by using our invoice factoring program
(Vocus/PRWEB) February 15, 2011
Compound Profit helps the American entrepreneurs get the needed working capital, even if they have been turned down by the banks, through its funding solutions that include invoice factoring, purchase order factoring, credit lines, business credit cards, real estate finance, equipment finance, unsecured and secured business loans with interest rates that start at 0%.
Brian Jones was struggling to meet the payroll because he was lacking the needed working capital, when he has discovered Compound Profit's website through a Google search. According to him, "I run a successful small business, so I have applied for a loan at several banks prior to meeting you. To my surprise, I was turned down over and over because my company didn't have a long term business credit history. Fortunately, Compound Profit has bought my invoices right away and the cash was in my account the very next day! I'll definitely use your services whenever I have cash flow problems."
According to Mr. James Penny, founder, president and CEO of Compound Profit, "too many people are turned down by the traditional lending institutions because they don't have stellar business credit scores. With invoice factoring, their business credit isn't important at all: we buy the invoices from the company owners and thus we take over their risk, waiting for 30 days or more until their clients pay them. The business owners have access to the needed funds in only 24 hours and, since our invoice factoring rates start at only 0.75%, they are actually saving money by using our invoice factoring program".
Compound Profit provides working capital through invoice factoring for companies of any size, no matter if they have good or bad business credit records, and offers complimentary business analysis and fundability reports to all the American entrepreneurs. Launched in Texas, Compound Profit has expanded throughout the entire U.S.A. and operates under a successful franchise model. For more information, visit http://www.cprofit.com
# # #