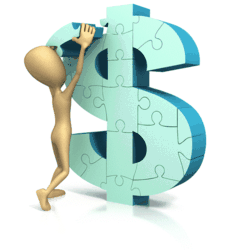 Numerous viable small businesses in need of working capital are shutting down or showing stagnant growth when they should be prospering...
Los Angeles (PRWEB) July 29, 2011
New funding program launched in May of 2011 has rocked the business loan industry. Essentially, it is a modern version of an unsecured business loan that actually gives a guarantee of approval to any small business in business for 3 months of more. This new funding campaign specifically targets mid-to-small sized businesses who have been denied from typical business loans within the past 24 months, announces MerchantCashinAdvance.
In 2011, banks have already denied roughly 92% of business loan applicants. This leaves a large amount of businesses without the working capital needed to grow or simply stay alive.
"The struggling economy is causing banks to deny over 90% of the business loan requests they receive from businesses. Numerous viable small businesses are shutting down or showing stagnant growth when they should be prospering." stated Mark Quinones, founder of MerchantCashinAdvance.
In reality, this new offer is a much needed solution to most American small businesses... with only a 48 hour turn around time on receiving funds, it certainly seems to be what the economy needs right now.
"After waiting 90 days just to finally get a denial from your bank is frustrating for many of our customers. Working Capital is usually needed quick for various reasons, such as paying suppliers, meeting payroll, or expanding the business. Our 24 hour approval turnaround means these businesses can receive cash up to $500,000 as soon as 4 days," stated Quinones.
MerchantCashinAdvance's unsecured business loan program was recently launched in May of 2011, and has certainly rocked the entire business loan industry.
Any Unsecured Business Loan Inquiries
are to be Referenced at: 877-898-7303
http://www.merchantcashinadvance.com
###