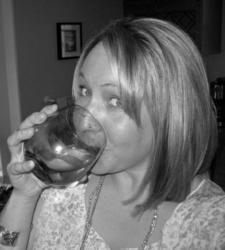 Bellingham, WA (PRWEB) June 14, 2012
Moms Who Wine blog, a bold and aromatic blend of confessions and humor from a ripe and balanced working mom—aged 34 years, is getting social. Working moms and dads alike can join the fun with a new fan Facebook page and Twitter handle. Moms Who Wine blog also upgraded to a permanent domain at http://momswhowine.me
What better way for working moms to unwind after a long day than with a glass of wine and a hilarious blog filled with all the embarrassing stories you have experienced but are too shy to share! Moms around the world are flocking to this hilarious blog which has seen a huge influx of visitors the past few weeks.
"Even I cringe when I read some of the stories..even though I lived them!" says author Erin Lundstrom. "It's time to quit shoving the issues of stressed-out moms under the rug and have a forum to support each other."
Moms Who Wine is quickly becoming popular and has plans to expand in the coming months. Moms Who Wine is currently seeking sponsorship and author Erin Lundstrom is available for freelance blogging opportunities.
Like Moms Who Wine on:
Facebook: facebook.com/pages/Moms-Who-Wine/408378642528389
Twitter: @momwhowines
About the Author
Erin Lundstrom lives in northwest Washington and works as an editor for a popular newswire service. Along with blogging, Erin offers freelance writing, editing, blogging and SEO services as well as consulting services for social media marketing. Erin is also an independent distributor of the AdvoCare line of nutritional supplements. Married for 10 years and mother to a 6 year old boy and 2 year old girl, Erin is aware of the issues that affect working moms and is eager to provide a voice to these concerns.
Contact:
JuiceBox PR
223-7137
juiceboxpr(at)gmail(dot)com