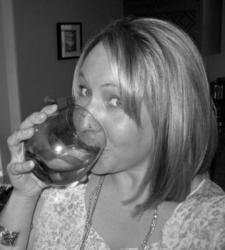 People email me everyday telling me how grateful they are for such brutal honesty
Bellingham, WA (PRWEB) May 30, 2012
Working mom blog, Moms Who Wine (http://momswhowine.wordpress.com/), is not only quenching the thirst of stressed-out moms, but is also offering a respite from hectic family and work life with humorous stories and words of encouragement. Moms around the world are flocking to this hilarious and witty mom blog. Over 30 new moms (and dads) are now following the blog and a whopping 4000 site reads have been tracked in just the past few weeks!
"I never imagined hitting such a sweet spot for working moms," says author Erin Lundstrom. "People email me everyday telling me how grateful they are for such brutal honesty. It really makes moms realize they are not alone in this crazy world."
Moms Who Wine blog is a blend of fun, humor and heartbreak. The blog shares intimate often embarrassing stories along with the latest news on parenting. And because what working mom doesn't need a drink (or two!), Moms Who Wine blog discusses and recommends a variety of affordable wines and "skinny" drink recipes.
About the Author
Erin Lundstrom lives in northwest Washington and works as an editor for a popular newswire service. Along with blogging, Erin's company JuiceBox PR offers freelance writing, editing, blogging and SEO services as well as consulting services for social media marketing. Erin is also an independent distributor of the AdvoCare line of nutritional supplements. Married for 10 years and mother to a 6 year old boy and 2 year old girl, Erin is aware of the issues that affect working moms and is eager to provide a voice to these concerns.
Please email for more information.
Follow Moms Who Wine:
Facebook: facebook.com/pages/Moms-Who-Wine/408378642528389
Twitter: @momswhowine
Contact:
Erin Lundstrom
Juiceboxpr(at)gmail(dot)com