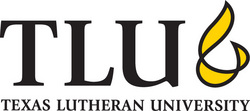 Nickel and Dimed: On (Not) Getting by in America.
Seguin, Texas (PRWEB) October 28, 2009
Texas Lutheran University's (http://www.tlu.edu) 30th annual Krost Symposium (http://www.tlu.edu/krost), "Two Americas: Income Inequality," will feature presentations and discussion about the issue of working class poverty in the United States. All events of the Krost Symposium, which will be Nov. 18-19, will be in Jackson Auditorium on the TLU campus and are free and open to the public.
Keynote speaker Barbara Ehrenreich will deliver the symposium's Frank Giesber Lecture at 7:30 p.m., Wednesday, Nov. 18. Journalist, historian, and social critic, Ehrenreich has authored 14 books and will base her lecture on her New York Times bestseller "Nickel and Dimed: On (Not) Getting by in America."
"Nickel and Dimed," a trenchant examination of working-class poverty that chronicles Ehrenreich's own attempt to live on minimum wage, is now required reading at more than 600 colleges and universities, including Texas Lutheran University's freshmen experience class this fall.
On Thursday, Nov. 19 at 9:30 a.m. in Jackson Auditorium, the Krost Symposium will continue with an open forum Q&A with Ehrenreich, encouraging student and audience interaction with the author.
Following, at 10:30 a.m., a panel discussion on income inequality issues will be moderated by Dr. Justin Dubas, TLU assistant professor of economics. Panel participants will be Hal Adams, Don Baylor, Susan Mika and Carolyn J. Newman.
Adams is a vice president for San Antonio-based Valero Retail Holdings that owns and operates 1000 convenience stores in the Southwest.
Baylor is a senior policy analyst for economic opportunity at the Center for Public Policy Priorities (CPPP) in Austin, where he focuses on workforce and economic development.
Mika works with the Socially Responsible Investment Coalition (SRIC), and her recent work includes fairness of CEO compensation compared to worker pay and working conditions.
Newman, CPA, CISA, is co-founder and president of Audimation Services in Houston. The organization provides professional support and training to users across the country.
In conjunction with the 2009 Krost Symposium, TLU will present Joan Holden's stage adaptation of "Nickel and Dimed." Performances will be in Jackson Auditorium Nov. 17, Nov. 19 and Nov. 20.
Founded in 1891, Texas Lutheran is an undergraduate university of the liberal arts, sciences and professional studies located in Seguin.
###