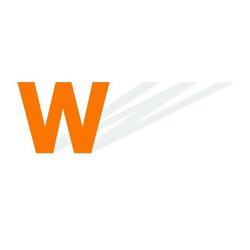 We believe that design and style are vital to our well-being and quality of life
Mt. Washington, MD (PRWEB) September 4, 2008
workingwonders, llc is proud to announce today that it has launched its new ecommerce website intended to make it easy for design-build professionals and consumers alike to build-out, furnish and accessorize living and working spaces with green products.
workingwondersUS.com features products made from materials such as organic textiles, sustainable woods, and recycled metals and glass that help customers live in ways that create health and well-being for themselves, their families and the planet as a whole. workingwonders' Founder and CEO, BethAnn Lederer, said, "The website offers a one-stop source for people looking for aesthetically pleasing eco-friendly solutions that will improve their environments--at home, at school, at work and at play."
In addition to finding a broad array of green products, website visitors also will find information and resources to increase their control over the health of their environments. For example, workingwonders researched and developed its comprehensive green guideTM, based on the company's eight goals for greening. Eight corresponding icons help visitors quickly and easily identify the green attributes of each product and judge for themselves whether a product offers the green values that mean the most to them.
Lederer said, "workingwonders' philosophy evolved out of two things: my extensive healthcare experience, in which I saw firsthand how a better environment improves physical, social, cognitive, motivational, and emotional health, and the fact that I had a difficult time finding green products for my own home and office."
"Much of the environmental information available, especially on the Internet, is fragmented, confusing, buried, or only available for a fee," explained Lederer. "I realized there was a need to create a 'one-stop shop' for products without the physical, chemical and biological pollutants that often lead to chronic health complaints, along with the support necessary to make adopting a green lifestyle easy."
workingwonders developed its eco-standards and selected its product offerings starting with indoor air quality, one of today's primary health concerns. At the same time, the company incorporated its belief that being eco-conscious doesn't have to mean choosing environment over aesthetics. "The two can, and should, go hand-in-hand," said Lederer.
"We believe that design and style are vital to our well-being and quality of life," said Lederer. "Our talented team works with designers, builders, architects and consumers to help them create modern, clean spaces that are environmentally-friendly and clutter-free. The website is living proof that it is possible to be environmentally responsible and still enjoy nurturing clean spaces filled with stylish design, texture, natural materials, and pure, clean air."
For more information, visit http://www.workingwondersUS.com.
###