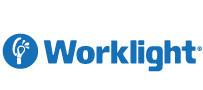 As companies face increasingly complex mobile initiatives and IT requirements, Worklight takes a uniquely open and flexible approach in supporting the entire app lifecycle
New York, NY (PRWEB) November 17, 2011
Worklight, the leading HTML5, hybrid and native mobile app platform for smartphones and tablets, announced today that Nathan Golan has joined its management team to lead worldwide sales and business development for the company. Golan will report directly to CEO Shahar Kaminitz.
"Nathan brings to Worklight a unique combination of driven sales leadership and strategic vision exemplified by an impressive record of success, having introduced advanced mobile technologies at Fortune 500 companies," said Shahar Kaminitz, Worklight CEO. "I am delighted that Nathan is joining the team as we continue to expand our footprint to address a growing market demand for enterprise-grade support of HTML5 and hybrid mobile apps."
A seasoned executive with over 20 years of experience in enterprise software and mobile technology, Golan will manage and grow the company's sales and channels organizations and drive adoption of the Worklight Mobile Platform in new vertical markets.
"I am excited to join Worklight, one of the fastest-growing mobile technology companies in the enterprise space," said Nathan Golan, VP Sales at Worklight. "As companies face increasingly complex mobile initiatives and IT requirements, Worklight takes a uniquely open and flexible approach in supporting the entire app lifecycle, from development, integration and security through deployment, maintenance and management of consumer-facing and employee-facing applications."
Prior to joining Worklight, Golan led North American sales at an enterprise mobility software company, helping to significantly grow its business and penetrate new markets. Earlier, he managed sales teams at Everdream Corporation (acquired by Dell), Thomson NETg (acquired by SkillSoft), and NetIQ (acquired by Attachmate).
The Worklight Mobile Platform enables companies to develop, run and manage HTML5, hybrid and native apps for smartphones and tablets. It consists of the Worklight Studio, a multi-platform IDE for flexible development; the Worklight Server for secure delivery and backend integration; the Worklight Console for ongoing management and dynamic control of applications and infrastructure; and the Worklight Device Runtime for accessing native device functionality, UI features, and other runtime application services.
About Worklight
Worklight is the most open and advanced mobile application platform and tools software for smartphones and tablets. Our award-winning products help organizations of all sizes efficiently develop and deliver HTML5, hybrid and native applications with a powerful and flexible mobile IDE, next-generation mobile middleware, end-to-end security and integrated management and analytics. Worklight dramatically reduces time to market, cost and complexity while enabling better customer and employee user experiences across more devices. To download a free 30-day fully-featured version of the Worklight Mobile Platform, please visit http://www.worklight.com/download.
###