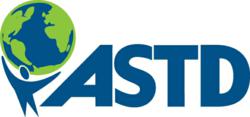 Orlando, FL (PRWEB) May 24, 2011
Captain "Sully" Sullenberger was one of several individuals and organizations who were honored for their contributions to the workplace learning and development field at a special ceremony held during the ASTD 2011 International Conference & Exposition.
ASTD presented Captain Sullenberger with its Champion of Workplace Learning and Performance Award. This award is given to an individual outside of the learning and development profession whose advocacy, commitment, or actions support the importance of workplace learning and performance. "Sully" is best known for his heroic landing of US Airways Flight 1549 in the Hudson River in January of 2009.
ASTD presented Michael Allen with its Distinguished Contribution to Workplace Learning and Performance Award. Allen is best known for his contributions to the field of e-learning and his career demonstrates a commitment to developing tools that enable meaningful and motivational e-learning experiences.
Jack Zenger was given ASTD's Lifetime Achievement in Workplace Learning and Performance Award. Zenger is recognized for his expertise in leadership development and has published seminal works on the subject including the 2009 title "The Inspiring Leader: Unlocking the Secrets of How Extraordinary Leaders Motivate."
ASTD also presented its Dissertation Award to Sewon Kim for his research on managerial coaching.
In addition to these individuals, ASTD honored 16 organizations with Excellence in Practice Awards. These awards recognize organizations for measurable business results achieved through learning and development solutions. The winning organizations are:

Booz Allen Hamilton, McLean, Virginia
Clarkston Consulting, Durham, North Carolina
Farmers Insurance Group, University of Farmers, Agoura Hills, California (two awards)
Federal Reserve Bank of Cleveland, Cleveland, Ohio
Hong Yip Service Company Limited, Hong Kong SAR, China
InterContinental Hotels Group, Atlanta, Georgia
Johns Hopkins HealthCare LLC, Glen Burnie, Maryland
Midas International, Itasca, Illinois
MTR Corporation Limited, Hong Kong SAR, China
Naval Education and Training Command's Surface Warfare Officers School, Newport, Rhode Island
Reliance Industries Limited, Hazira Manufacturing Division, Gujarat, India (two awards)
Reliance Industries Limited, Nagothane Manufacturing Division, Maharashtra, India
Reliance Infrastructure Ltd., Mumbai, India
Sodexo, Gaithersburg, Maryland
More information about the ASTD Awards program, winners, and their partners can be found at http://www.astd.org/ASTD/aboutus/pressRoom/Press+Releases.htm.
About ASTD
ASTD (American Society for Training & Development) is the world's largest professional association dedicated to the training and development field. In more than 100 countries, ASTD's members work in organizations of all sizes, in the private and public sectors, as independent consultants, and as suppliers. Members connect locally in 125 U.S. chapters and with 20 international partners. ASTD started in 1943 and in recent years has widened the profession's focus to align learning and performance to organizational results, and is a sought-after voice on critical public policy issues. For more information, visit http://www.astd.org.
###