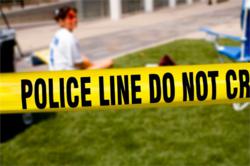 We have a calm, non-violent workplace and we want to keep it that way.
New York, NY (PRWEB) May 07, 2013
Carlton's Training is handling the very important subject of workplace violence. It is a disturbing trend that has brought fear and anxiety for employees living with this awful circumstance. Now Carlton's Training is introducing some top rated training videos to help organizations cope with the ramifications of violence in the workplace and how to prevent it from occurring.
There are two primary forms of workplace violence that Carlton's Training addresses in their training videos. The first involves the disgruntled employee who comes back to the workplace after an incident where they believed they were treated unfairly. This can be from a lack of promotion or the case of an unexpected termination.
Other programs focus on the type of workplace violence where employees are getting physical with fellow employees whether it is to bully them, harass them or intimidate them. Training programs like Workplace violence: the Risk From Within can be viewed at Carlton's Training to help cope with these continuous situations.
Training programs like Workplace Violence: The Calm Before the Storm can be viewed at Carlton's Training and deals with ways to prevent revenge and harmful plots by former employees. These awful stories splashed on the pages of the newspaper are a cautionary tale on what a company must do to properly protect employees from these dangerous encounters. Beth Hobart of GE states "We have a calm, non-violent workplace and we want to keep it that way."
Carlton's Training has these programs in place because all the evidence shows that had there been proper intervention these circumstances could have been avoided. The training videos address ways for mangers to speak with employees about any escalating violent behavior so they can discuss it under supervision and deal with it calmly.
Other training videos like Workplace Violence: First Line of Defense at Carlton's Training, deals with how situations with employee terminations can be handled in a manner that leaves the former employee in a better way that is more calm and less inclined to come back and hurt the manager that terminated them or any other fellow employees.
No one wants to see their company in the headlines for anything other than excellence. Employees need to feel safe to be able to perform their duties on a day-to-day basis. Carlton's Training knows the workplace is where employees spend the bulk of their week so it should remain a place for ideas, productivity, friendship, and a feeling a team unity.
Carlton's Training tackles a wide range of subjects for their clientele such as management training, conflict resolution, diversity training and team building. They also utilize well-recognized business professionals and celebrities in their training videos such as Lou Holtz, Stephen Covey, Dewitt Jones, Bob Farrell, Morris Massey, John Cleese, Tom Peters, Catherine Crier, Ken Blanchard and Joel Barker. To see other training videos or view free online previews, click here at their website Carlton's Training.