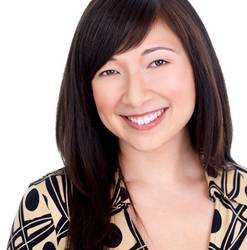 You probably hear groans of exasperation every time a diversity training session is announced
New York, NY (PRWEB) January 20, 2009
Many organizations are dealing with a serious case of workplace diversity fatigue and don't even realize it, says Carmen Van Kerckhove, president of diversity education firm New Demographic.
"You probably hear groans of exasperation every time a diversity training session is announced," says Van Kerckhove. "Your boss, who claims to be so committed to advancing workplace diversity, has somehow managed to skip every single diversity council meeting this year."
For those organizations who know there has to be a better way to manage workplace diversity in 2009, Van Kerckhove is offering a free teleseminar titled The 3 Biggest Diversity Blunders Your Organization Could Be Making Right Now (And How to Avoid Them).
On this 60-minute call, participants will learn:
1) Why their colleagues are right to scoff at diversity training -- it actually doesn't work! Van Kerckhove will share why not, and reveal what does work instead.
2) Why executives should never proclaim that they're colorblind and that they just don't notice race, unless they want to offend a lot of their employees.
3) The one thing an organization must avoid at all costs, unless it wants its workplace diversity efforts to fail spectacularly.
This free call will be chock-full of specific information that will demonstrate exactly why an organization hasn't become the leader in diversity it wants to be. Then, Van Kerckhove will provide the resources to change that around so that an organization can gain a crucial competitive edge by recruiting and retaining top diverse talent.
Limited lines are available for this call. Register to reserve your line, and receive the complete call details via email.
Carmen Van Kerckhove, president of the diversity education firm New Demographic, specializes in working with corporations to facilitate relaxed, authentic, and productive conversations about race. She has appeared on CNN, MSNBC, and has visited as a guest lecturer at Harvard, Princeton, and Columbia, among many other colleges and universities across the country.
###