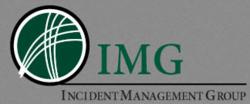 There is currently a vigorous national debate on the best way to protect our citizens from mass shootings and gun violence.
New York, NY (PRWEB) February 15, 2013
The Incident Management Group, Inc. (IMG), a leading consulting firm on workplace violence prevention, has announced that it is evaluating recent proposals that have been made in response to the recent epidemic of school shootings and gun violence. Currently, there is a vibrant debate on what should be done to counter gun violence and protect society from further mass shootings. Some believe that there is a need for stricter gun control laws, such as an assault weapons ban or restrictions on magazine capacity size. Others believe in a different approach and have advocated armed guards at schools. Moreover, many gun rights groups believe that new gun control legislation could actually put law abiding citizens in greater danger of becoming the victims of gun violence. While many have already weighed into this debate, IMG is taking a step back to objectively evaluate how these proposals will affect workplace security of the areas where they are enacted.
"There is currently a vigorous national debate on the best way to protect our citizens from mass shootings and gun violence,"said Christopher Hagon, CEO of IMG Inc. "For example, there have been proposals to strengthen gun control by implementing assault weapons bans and placing restrictions on magazine size. Guns rights groups, on the other hand, have advocated for armed guards in schools as well as other gun-countering, as opposed to gun controlling, measures. It is important to note, that our company does not have any predetermined opinions on these issues. We are simply taking the time to evaluate the potential consequences, both good and bad, of each of these proposed measures."
For more information, go to -

About IMG's Employee Security Consulting Services
IMG's employee security services provide the information, strategy and training necessary to protect key personnel and their families wherever they may be, by empowering both individuals and organizations with the tools necessary to dramatically reduce the risk of becoming a target of criminal, terrorist, and random attacks. The company offers consultants and consulting service to assist at all levels of employee security consulting, from the average employee to the most senior CEO or executive.
About the IMG Group
The IMG Group is a leading employee and executive security consulting company. Corporate or business organizations concerned about international employee security, risk assessments for operations in countries including Mexico, Brazil, China or India, or crisis management services can reach out to the IMG Group for help. The company's expert security consultants provide services such executive, employee, and VIP travel security, risk and threat assessments, and workplace violence prevention.
Web. http://www.theimg.com/
Tel. (877) 887-9914