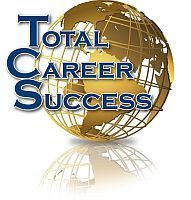 The power is shifting in the favor of the boomers who can renegotiate their relationship with work.
Houston, TX (Vocus) March 25, 2010
Tamara Erickson, organizational consultant and author of Retire Retirement: Career Strategies for the Boomer Generation, will be featured on Total Career Success, an Internet show on VoiceAmerica Talk Radio Network, at 11 a.m. Central on Monday, March 29. The show is designed to inform listeners and encourage them to achieve their career goals by featuring experts and business leaders to provide advice on job search and career advancement. Employers today have a problem – there aren't enough young people entering the workforce to take the place of retiring baby boomers! For Boomers, this is good news. The recession is masking the problem somewhat for the short term, but employers are braced for the talent gap. Tammy Erickson explains the options for boomer who want to work and need to work. Retire Retirement helps boomers:
•Challenge assumptions
•Consider your options
•Renegotiate your deal and get what you want
•Reinvent your career and your life
Erickson shared, "The power is shifting in the favor of the boomers who can renegotiate their relationship with work."
"Tammy Erickson is an expert in workforce trends and talent management solutions," Sheryl Dawson, co-host shared. "Retire Retirement helps you decide what you want and shows you how to go about getting it."
Ken Dawson, Total Career Success show host added, "If you want to stay in the field you're in, unconventional work arrangements are becoming more commonplace. Tammy shows you what's reasonable and how to negotiate to achieve your goals. Or, you may decide to launch a new career, start a business, become a consultant, or turn to volunteer work."
"Indeed, boomers can experiment, network, and build on their success as they launch their mature life career. Few want to sit on a rocker, pier or golf cart in retirement – nor can many afford to! Tammy encourages, challenges, and motivates boomers to reach for their dream job or career."
To listen to the broadcast, please visit voiceamerica.com and click on the Total Career Success icon. The show will air live at 9 – 10 a.m. Pacific time on March 29 and will then be available as an archive on the web site or to be downloaded to MP3 players and cell phones, or from iTunes http://www.itunes.com/podcast?id=311541702 For 7 free videos on career transition for boomers and every generation, visit http://www.betterjobbetterlife.com
About Tamara Erickson
Tamara J. Erickson is a McKinsey Award-winning author and widely respected expert on collaboration and innovation – on building talent and enhancing productivity – and on the nature of work in the intelligent economy. She was recently named one of the 50 most influential living management thinkers in the world by Thinkers 50, a biennial guide created by Dearlove and Crainer and published in The (London) Times. Her work is based on extensive research on the changing workforce and employee values and, most recently, on how successful organizations innovate through collaboration. Tammy has authored or co-authored numerous Harvard Business Review articles, including "It's Time to Retire Retirement," winner of the McKinsey Award, an MIT Sloan Management Review article, and the book Workforce Crisis: How to Beat the Coming Shortage of Skills and Talent. She recently completed a trilogy of books on how individuals in specific generations can excel in today's workplace. Retire Retirement: Career Strategies for the Boomer Generation, What's Next, Gen X? Keeping Up, Moving Ahead and Getting the Career You Want and Plugged In: The Generation Y Guide to Thriving at Work. Her blog "Across the Ages" is featured weekly on HBSP Online. Tammy is Managing Director of nGenera Collaboration Services and President of the nGenera Innovation Network.
About Total Career Success
Total Career Success, which is broadcast on VoiceAmerica, the world leader in Internet Talk Radio, aims to engage listeners in new ways of thinking about their potential, their goals, and their future. The show hosts are Ken and Sheryl Dawson, principals of Total Career Success, Inc. and authors of Job Search: The Total System, 3rd edition. They have served corporations in outplacement and career development as well as talent management optimization for 30 years in their consulting firm Dawson Consulting Group. The show presents guests who are experts in their fields to share the lessons they have learned in succeeding in their various areas of excellence and to discuss tips about a broad range of career issues, from specific career opportunities, to industries and workplace changes, to financial and advancement considerations. To access their new free job search and career transition video series visit http://www.betterjobbetterlife.com For more information, visit totalcareersuccess.com
###