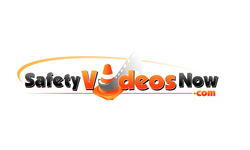 Workplace injuries can be extremely costly to businesses – especially small business owners
San Diego, CA (PRWEB) January 2, 2008
Recently-launched Safety Videos Now (http://www.SafetyVideosNow.com)] will work with business owners to improve workplace safety in 2008 to cut business costs and keep employees safer by providing safety training kits and regulatory compliance products targeting a variety of industries and common injuries.
"Workplace injuries can be extremely costly to businesses – especially small business owners," says Jason Hessom, founder of Safety Videos Now. "We offer safety videos that can help those businesses save money on expenses such as workers' compensation claims, insurance, and training costs involved in bringing in new employees while others are out with injuries. Safety videos can be a cost-effective means of keeping both employees and business finances safer and more productive in the New Year."
Safety Videos Now offers videos on workplace safety for retail, food service, automotive, construction, custodial, and other industries. Specialty safety training materials are also available covering issues such as ladder safety , forklift safety, preventing back injuries and handling chemicals or hazardous materials.
Employers considering these workplace safety training videos can take advantage of free video previews before buying at SafetyVideosNow.com. Most safety videos and complete systems are available in both English and Spanish versions.
About Safety Videos Now
Safety Videos Now is a premiere provider of industry-specific safety videos, safety training kits, regulatory compliance products, and other employee safety-related materials, launched in October 2007 by safety professional Jason Hessom.
For interview requests or more information about Safety Videos Now and available workplace safety training programs, please visit http://www.SafetyVideosNow.com , or contact Jason Hessom at 1-800-859-1870, ext. 2.
Contact:
Jason Hessom
Safety Videos Now
Phone: 800-859-1870 ext. 2
Email: jason @ safetyvideosnow.com
###