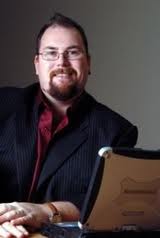 This was an enormously valuable program for our staff. It helped us to establish benchmark standards and work towards methods of collecting evidence confirming that our people meet them. The training was well presented and fun. -Nelson Mwambaia
Minneapolis, MN (PRWEB) June 29, 2012
If training is about the journey, then workplace assessment is about making sure participants get to the right destination.
Unfortunately, workplace assessment continues to be one of the most under-developed areas for many Learning and Development teams.
This collaborative and stimulating two-day workshop will uncover the underlying principles of assessment and how to capture appropriate evidence that ensures participants are competent and job ready.
Marc's workshop is designed for people who participate in workplace assessment activities, develop assessment tools, assess participants against certified standards or accredited programs, responsible for assessing on the job performance of staff and those that plan, conduct, or review Workplace Assessments.
This workshop is a unique opportunity because it uses an integrated delivery approach, which includes small group discussions, demonstration simulations, case studies and peer reviews. Most importantly, you will have the opportunity to apply the principles of assessment in a practical and supported environment.
Those that attend the two day workshop will learn how to identify benchmark standards, design effective assessment tools, apply proven guidelines, review assessment tools and procedures and provide constructive feedback to participants.
Attendees receive a comprehensive "how to" guide that reinforces key content, including re-useable templates.
Click here for short workshop video. For more information or to register call 800-383-9210.
Marc's workshop is one of the exciting pre-conference events for The Bob Pike Group 19th Annual Training & Improvement Conference scheduled from September 12-14, 2012.
Marc Ratcliffe is a Licensee of The Bob Pike Group. The Bob Pike Group is the industry leader in designing effective training solutions and developing exceptional trainers. Clients dramatically improve training efficiency and effectiveness through Bob's proprietary methodology, Participant-Centered Training.