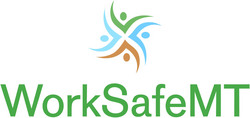 Helena, MT (Vocus) February 2, 2010
WHAT: Press Conference
WHO: WorkSafeMT Foundation Board of Directors
WHEN: 2 p.m., Wednesday, February 3, 2010
WHERE: Red Lion Colonial Inn, Helena, MT
WHY: The WorkSafeMT Foundation is releasing the results of an extensive survey of Montana workers. Several board members from WorkSafeMT will be on hand to answer questions about the research study, its findings or the WorkSafeMT Foundation.
The research study, performed by Belden Russonello & Stewart, surveyed 800 Montana workers across a wide variety of industries. The goal of the research study was to gauge the current level of awareness and concern regarding workplace safety issues. The workers were surveyed on topics such as, awareness of safety issues, how their current employers addressed workplace safety and their reactions to tactics and programs that are implemented.
If interested in attending the press conference, please RSVP to Amanda Woolley at amanda.woolley (at) partnerscreative.com or 406.541.2263 by Tuesday, February 2, at 5 p.m.
# # #