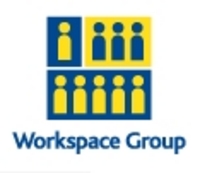 At Workspace Group, five businesses on average expanded every week during the twelve months to June 2009... we have completed over 1,000 lettings in the last year.
(PRWEB) December 11, 2009
Researchers found that just under half of the businesses (47.8 per cent) surveyed saw their profit margins grow or maintained at pre-recession levels, while 45 per cent reported a growth in sales or remaining at the levels achieved before the downturn.
The key to remaining resilient to the effects of the recession is the ability to "adapt, survive and thrive" according to (Report title here). The research was undertaken by The Small Business Research Centre at Kingston University on behalf of Workspace Group, London's leading provider of serviced office space, industrial units and workshops to small businesses and entrepreneurs.
According to the research, which surveyed 350 companies in commercial and industrial premises owned by Workspace Group, business owners showed a remarkable ability to adapt to the changing business environment. 93 per cent created new campaigns to win new business and 88 per cent introduced cost-cutting initiatives. 58 per cent of companies introduced new products or services, while 58 per cent of business owners worked longer hours, with an increased sales effort by more than half the companies surveyed.
One business owner experienced a massive drop in sales from approximately £750,000 to £300,000 during 2008. Immediate cost-cutting actions included reducing employees and the introduction of a four-day week, combined with an increased customer and sales effort. The business is on course to achieve planned sales of £1.2 million during 2009, a fourfold increase on the previous year's turnover.
More than half of small business owners have survived the recession and the squeeze on credit by using their own savings and personal credit cards, with owners reducing the income they earn from the business to survive. 23 per cent of business owners had cancelled personal holidays and five per cent had sold personal assets.
While most businesses reported increasing pressure on cash flow produced by late payments from customers, tightening credit periods and terms from suppliers and a reduction in cash at the bank, there were also recession-related benefits such as employees being keen to keep their jobs (19 per cent), and it being a good time to recruit (29 per cent).
Harry Platt, Chief Executive of Workspace Group, which has over 4,000 customers across its portfolio of over 100 properties, said: "The research reveals a remarkable resilience by SMEs and the innate survival instincts of entrepreneurs to adapt and be flexible in their response. It also demonstrates an admirable level of self-belief and determination to survive the recession of the past year. At Workspace Group, five businesses on average expanded every week during the twelve months to June 2009 and we have recorded remarkable levels of activity in the SME sector. By offering flexible leases and terms, we have completed over 1,000 lettings in the last year. Approximately 60% of these lettings were with new customers to Workspace Group, while the remaining number were completed with existing customers, the majority of whom - 62% - expanded their space. Our customers have some uplifting success stories during the past year that buck the downturn."
David Smallbone, one of the authors of the report, writes: "The current recession represents both a threat and an opportunity for UK businesses. Although limited resources render small firms vulnerable to changes in the business environment, they are able to exert an important influence over their own performance and survival. Small business owners are able to demonstrate resilience although this may impact on longer term business performance."
Notes to editors
Are Small Business Resilient to Recession? – A Study of Tenants of Workspace PLC by the Small Business Research Centre at Kingston University investigated how London-based small enterprises experienced the recession, adapted to recession conditions and the consequences for business performance.
The research set out to identify the effects of the 2008/2009 recession and financial crisis on established small firms, drawn from a variety of sectors in and around London. It also examined the management actions/strategies adopted by small business owners.
###