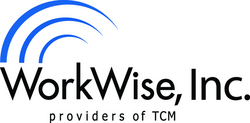 It's a simple, concrete, no-gimmicks approach
Milwaukee, WI (PRWEB) July 21, 2010
Workwise, Inc. now introduces a new function-centric approach to ERP with its new WorkWise Version 9.2 Role-Based ERP™ or (RB-ERP™) suite of enterprise applications, designed around actual roles in manufacturing enterprises. RB-ERP allows manufacturers to leverage their most important personnel assets: time and knowledge, and empowers the people who run the company day-to-day to "run" the software. RB-ERP gives them the daily operational means to effect change and take corrective action.
With RB-ERP, each user has exactly what they need, and what they need to do, "just a click away."
As users' need for multifaceted functionality in handling varied tasks increases, RB-ERP's uniquely tailor-able Role- Based WorkBenches™ allow each user to precisely configure the exact functions they need. Because they are designed around actual roles in the manufacturing facility, RB-ERP allows users to perform their jobs more efficiently, in less time and with greater accuracy. Manufacturing, customer service and financial tasks can all be handled quickly and simply from one view.
By taking a Role-Based approach supported by WorkWises' exclusive WorkBenches, manufacturers can both increase productivity and provide an environment where more is accomplished with less time and resources. Users have quick and complete adaptability to rapidly-changing conditions.
"It's a simple, concrete, no-gimmicks approach," says Wayne Wedell, president of Workwise, Inc. "Customers have told me that the tailor-able Role-Based WorkBenches have saved them time and allowed them to be faster and more agile in providing answers and service to their customers, quickly and with confidence."
Functionality included with WorkWise Version 9.2 RB-ERP includes:
· Customer Service WorkBench provides access to all Supply Chain data as well as visibility to manufacturing
resources for accurate delivery dates.
· Manufacturing WorkBench gives engineers and production planner's corrective actions and alerts to potential
problems before they happen.
· Financial WorkBench enables complete analysis of performance metrics with detailed drill down determining
where focus should be shifted.
· Returned Materials Module and a new Shipping/Freight Module ensure customer satisfaction and reduce
errors and cost of processing shipments.
· Use of Microsoft's SSRS provides a wide range of tailor-able reports and queries.
WorkWise Version 9.2 RB-ERP is available to ship to the general public as well as to the existing WorkWise customer based throughout the United States and the Pacific Rim that currently use TCM applications to run their enterprise.
About WorkWise, Inc (http://www.workwiseinc.com)
WorkWise is a customer-centric solution provider of the Role-Based ERP enterprise applications. In addition, WorkWise provides a full range of offerings, including Customer Support, Consulting, Technical and Integration Services. WorkWise offers solutions to make-to-order, repetitive and mixed-mode manufacturers to shorten cycle times, reduce inventory and improve customer service. Companies that require solutions that simplify and optimize manufacturing information, supply chain management, manufacturing execution and planning can enhance their operations through use of Role-Based ERP by taking time out of the business processes and increasing value-add in products and services.
For additional information in the U.S., contact:
Wayne Wedell
President
WorkWise, Inc.
Phone: 414.577.5229
Harry Mosesian
Director of Business Development
WorkWise, Inc.
Phone: 772-341-2085
###