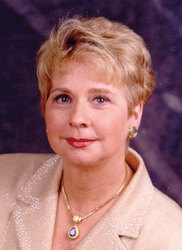 I am thrilled and honored to receive this prestigious award from Condé Nast Traveler
Seattle, WA (PRWEB) August 14, 2009
For the tenth year in a row, Cruise Specialists has been singled out by Condé Nast Traveler magazine for their expertise and insider knowledge of arranging luxurious around the world cruises. The award winning cruise and tour agency has once again been recognized for their world cruise specialty on Consumer News Editor Wendy Perrin's prestigious list of the World's 126 Top Travel Specialists.
Cruise Specialists founder Janet Lanterman and her team of travel pros were recommended for readers to turn to for a cruise around the world because of their longtime industry insider's guidance, knowledge of Holland America, Princess and Regent Seven Seas, and ability to arrange unique private shore excursions for their guests in destinations around the world. "I am thrilled and honored to receive this prestigious award from Condé Nast Traveler," said Lanterman. "Everyone at Cruise Specialists understands the importance of service and the value of what we have to offer savvy cruisers. It is this vision and dedication that makes Cruise Specialists the best."
World cruise client Waldo Beebe agrees with Perrin's recommendation as he appreciates Cruise Specialists' reliability and knowledge of the cruise industry after working with them for the past six years. "The staff at Cruise Specialists are not only friendly and great to work with, but they get back to me right away with any questions or concerns I may have about my upcoming cruise vacations," said Beebe who travels frequently on full world cruises and world cruise segments.
Each year in her impressive annual Top Travel Specialist list, Perrin picks the travel specialists around the world who offer the best combination of specialized knowledge (based on firsthand travel experience), local connections, user-friendliness, and value for your dollar. The specialists Perrin recommends undergo a rigorous screening process that includes a 47-question application, sample itineraries, extensive phone interviews, and client references.
"We are truly honored to be included in Condé Nast's list of top travel specialists for the last ten years," said Greg Nacco, vice president of Cruise Specialists. "It is a significant achievement for not only our team of talented agents, but for the organization as a whole, as we pull together everything from the perfect stateroom, transfers, air, on board hosts, documents, complimentary parties, personalized jackets, to an entire collection of private and exclusive shore tours. We enjoy getting to know our clients and their individual preferences. It is this knowledge and relationship with our customers which bring together a perfect blend of customer expectation and over delivery on a cruise experience they will cherish forever."
Cruise Specialists has been sending discerning travelers on luxury cruises and tours for over twenty years. The agency's dedicated shore excursion department provides clients with unique and memorable experiences visiting destinations around the globe. For more information on any future sailings and shore excursions offered by Cruise Specialists, visit http://www.CruiseSpecialists.com or call 800-544-2469.
About Cruise Specialists:
Cruise Specialists is an award-winning cruise and tour agency dedicated to arranging the most luxurious land and sea vacations for their clients. Cruise Specialists is a member of Virtuoso and has been sending clients on memorable world cruises, family reunion cruises, affinity group cruises, honeymoons and unique personal travel experiences since the company's inception in 1987. The agency has been recognized by Condé Nast Traveler Magazine, Travel + Leisure and other travel publications as one of the top luxury travel agencies for the past ten years. Cruise Specialists headquarters is located in Seattle, Washington with an additional office in Novato, California.
# # #