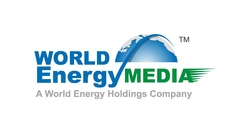 Auckland, New Zealand (Vocus) October 16, 2010
World Energy Media (WEM) made its debut in the energy news world this past March. It has since taken the world by storm by establishing itself as the premier source for energy news. The energy focused news outlet has grown immensely over the last few months and continues to add features in order to distinguish it from other news sites.
In September of 2010, the site launched its Friday Spotlight Energy Report, which has been met with great acclaim. The weekly report features a recap of the week's biggest headlines in the energy sector from around the world and airs every Friday morning.
The obvious next stage in development is for WEM to begin live reporting. From November 29-December 10, 2010, the WEM team will be reporting live from the United Nations Climate Change Conference in Cancun, Mexico. In addition to live updates about the conference, the crew will also conduct interviews with notable attendees.
About World Energy Holdings
World Energy Holdings is the parent company of World Energy Research, World Energy Water Power Gas, World Energy Index, an exclusive alternative energy stock index, World Energy Bank, World Energy Capital OFC, World Carbon Trading, World Trade Source, a new online trading platform, World Energy Capital OFC, an offshore banking company, and World Legal Source, a global investment and asset protection legal service.
About World Energy Media
World Energy Media is a subsidiary of World Energy Research (a World Energy Holdings Company) and has been created to fill a much needed void in the energy news sector. This media outlet is devoted to nothing but energy news and brings all of the latest news about energy under one umbrella. WEM will cover everything from the latest legislation, energy investments, reviews, and new products.
Contact:
World Headquarters
Level 20 ASB Bank Centre
135 Albert Street
Auckland, 1010, New Zealand
Phone: 64+93597492
Fax: 64-93597495
Email: info(at)worldenergyresearch(dot)com
Website: http://worldenergyresearch.com
###