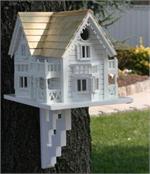 (PRWEB) January 31, 2013
With the Holidays coming to a close, luxury home decor retailer World To Home.com is looking to get a head start on Spring with a wide variety of products and categories that are sure to please. Spring is a time to enjoy the outdoors, and World To Home has focused heavily on maximizing the Spring experience with its multitude of Spring categories.
No Spring experience would be complete without at least one picnic, and WorldToHome.com aims to please. Quality decorative wooden woven picnic baskets are available now to provide the perfect setup for a day out at the park. Available in a huge spectrum of colors and styles, these picnic baskets also come with all of the utensils, dishes, glasses and tools you'll need to host the perfect picnic. Also available in the same line of baskets are colorful wine carriers. Made to accompany the picnic baskets full of food, these wine bottle carriers help to keep your favorite bottles chilled during your trek to the park.
In the same vein as the picnic wine bottle carriers are the hugely popular metal wine caddy bottle holders. These artistic creations of steel and copper provide an amusing way to display your favorite bottle of wine. Made of completely recycled materials, these eco-friendly wine bottle holders make excellent gifts for any occasion. Metal wine caddies come in dozens of designs, ensuring that there is a style for anyone on your shopping list. Due to their exquisite, handmade nature, each wine bottle caddy may vary slightly in design.
No Spring party would be complete without excellent outdoor garden decorations, and WorldToHome.com offers numerous categories of products that are sure to make your backyard or garden the center of attention. Garden lights make excellent accent features and provide brilliant illumination for special events. Ranging from branch lights and outdoor lighted trees to hanging tree lights and lighted garden stakes, these are sure to be the perfect decorations for all occasions. In addition to garden lighting fixtures are whimsical hanging decorations that add a little comic relief and glitz to wherever they are hung.
The art of Bonsai dates back to China's Han Dynasty, and remains to be a popular pastime even today. However, the care and maintenance required to keep these beautiful, living works of art in pristine condition is often too great for the average working man or woman. WorldToHome's amazing preserved bonsai trees offer a fantastic alternative to living bonsai trees. These preserved bonsais are made from carefully tended living trees, which are carefully preserved to ensure they'll last for many years. Each preserved bonsai tree is handmade to exacting specifications, ensuring that each bonsai is truly unique.
Unique Valentines Day heart gifts are also very popular right now with two weeks left to go. This category includes several heart shaped gifts, gifts of love, and lots of gifts for that special someone.
About World To Home.com:
WorldToHome.com is the premier retailer of fine luxury home decor accents, accessories and furniture. With thousands of unique home decor accessories, World To Home brings the worlds home decor products to your doorstep. Featured products include Mova Globe, lighted willow branch lights, reproduction antique phones for sale, metal wine bottle wine caddies, birdhouse mansions, and more. For more information visit WorldToHome.com.