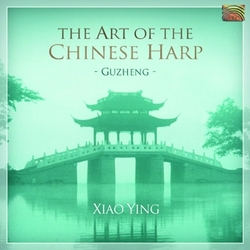 The Art of the Chinese Harp - Guzheng
Sussex, UK (PRWEB) September 27, 2008
Hollywood's newest Blockbuster "Burn After Reading" hits cinemas across the globe this autumn, and is the latest film to feature music from World Music specialists ARC Music.
Described as "a tightly wound, slickly plotted spy comedy…" by the Guardian, Burn After Reading stars such Hollywood heavyweights as Brad Pitt, George Clooney and John Malkovich and is directed by Joel and Ethan Coen, the team behind the films 'The Big Lebowski', 'O Brother, Where Art Thou' and the multi-Oscar-winning 'No Country for Old Men'.
The track used is "Moon over Western River", a Chinese guzheng solo piece, and is taken from Xiao Ying's 2004 album "The Art of the Chinese Harp - Guzheng" (ARC Music EUCD1877).
The use of this music further establishes the UK-based ARC Music label as a resource for music in film and TV, having also had music featured in 'Indiana Jones and the Kingdom of the Crystal Skull', the most recent James Bond film 'Casino Royale', 'The Kingdom' and many others. For more information please visit the ARC Music website ARC Music Productions
"Burn After Reading" is at theatres across North America now and will be released in the UK on 17th October 2008.
###