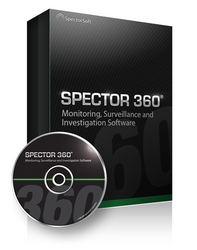 SpectorSoft monitoring and surveillance software adds a critical component to any IT security architecture by providing round-the-clock protection and visibility into employee computer and Internet activity.
Vero Beach, FL (Vocus) June 7, 2010
Workplace distractions are on the rise as the 2010 FIFA World Cup, scheduled for June 11 to July 11, 2010, is anticipated to be the most widely-viewed and followed sporting event -- exceeding even the Olympic Games. More than 30 national teams are set to compete in 64 matches that will be broadcast three-times daily and widely covered on Internet websites around the world.
Because of its global popularity, businesses of all sizes are likely to feel the impact of employee distractions and interest in World Cup matches, sports highlights, and breaking news. This, according to the PC and Internet monitoring experts at SpectorSoft Corporation, has the potential to erode business profitability, productivity, and corporate security in five major areas:

Excessive viewing of World Cup matches, news and highlights at work via the Internet
Increased Facebook discussions and leaderboard activity
Spikes and bandwidth drains on corporate networks
Online gambling and sporting bets placed during work hours
World Cup-related email scams that can infect corporate PCs
"Business owners should take note of the business risks before the World Cup begins, and establish an 'acceptable use policy' that allows for employee flexibility -- without compromising productivity or security," according to SpectorSoft president and founder C. Douglas Fowler. "Even the best policy is ineffective unless it's properly enforced. SpectorSoft monitoring and surveillance software adds a critical component to any IT security architecture by providing round-the-clock protection and visibility into employee computer and Internet activity." More than 50,000 businesses use SpectorSoft products in the workplace, including Spector 360 for company-wide monitoring, reporting and surveillance.
Web Filters Unable to Block Vast Amounts of World Cup Internet Content
A new study reveals that in the UK alone, more than half of local workers (54%) are planning to stream World Cup games on their office computer while at work. Major broadcasters including the BBC, ESPN, ITV and Tudou plan to stream live matches on their websites. Sites like YouTube and News Now will be an endless source of news coverage and game highlights, and the Guardian Fans' Network will feature blogs, opinions and tweets from fans all over the world. Social Networking sites like the "Sports on Facebook" offer a leader board that ranks teams by passion, popularity, intensity, region and group, encouraging input from more than half a million Facebook fans who already "like" the page.
Spector 360 (http://www.spector360.com ) adds a critical layer of protection to the IT security architecture by recording and archiving everything employees do on the PC and Internet -- every email sent and received, chat and instant message, keystroke typed, file transferred, document printed, application run, and website visited -- for less than fifty cents (USD) per day, per employee. In addition to being a powerful deterrent against unwanted activity, it also makes investigations extremely thorough, yet fast and simple.
If employees are streaming live matches or excessively viewing sports highlights, Spector 360's built-in reports, graphical charts, and surveillance tools provide a "big picture view" plus the ability to quickly drill-down to confirm whether someone merely checked the score or watched an entire game online. Spector 360 takes hundreds of screen snapshots every hour, making it easy to "rewind and play" someone's actions on the computer, and built-in Web filtering capabilities can block applications or websites that employees are trying to access. Keyword alerts can be set to trigger if someone accesses World Cup-related content or does something in violation of an internal policy or compliance regulation.
World Cup-related Gambling and Internet Scams on the Rise
Although many companies have strict policies against online gambling at work, the experts at Latitude Digital Marketing predict that approximately 500 million Euro will be wagered on World Cup sports bets -- with as many as 50% of bets to be wagered online, versus the normal average of just 15%. Scammers are also taking advantage of the World Cup's global appeal by targeting consumers with lottery scams and spam email messages that carry malware and attachments that lead to identity and data theft.
Spector 360's powerful reporting features, detailed screen snapshot capabilities, and easy-to-use reporting tools, let management perform their own investigations by gathering pertinent information to better understand what someone did on a computer, in the exact order they did it. This removes the burden placed on IT when an investigation is warranted by eliminating the process of manually sifting through email trails or browser histories on a user's desktop to produce what is, at best, an incomplete report. All employee PC and Internet activity is continually recorded and securely archived, and can be accessed and reviewed by authorized users -- from an executive, department manager, HR, Legal or IT staff member's own desk.
Spector 360 starts at $1,995 for 15 licenses or $2,995 for 25 licenses and ships with one full year of Premium Maintenance at no additional charge. For more information, an evaluation copy, or to speak with a SpectorSoft expert about monitoring and productivity in the workplace, please contact Rebecca Ayers at (772) 770-5670 or press(at)spectorsoft(dot)com.
About SpectorSoft
SpectorSoft is the recognized leader and pioneer in the PC and Internet monitoring software market. More than 500,000 consumers and 50,000 businesses, government organizations, schools, and law enforcement agencies have purchased SpectorSoft products to help keep kids safe online, and to prevent Internet abuse, data loss, and compliance violations in the workplace. Products include Spector Pro, eBlaster, Spector Pro mac, and eBlaster mac for home and office use; and Spector 360, Spector CNE Investigator, and Spector Server Surveillance Edition for corporate-wide monitoring and reporting. SpectorSoft has earned numerous awards for product excellence and been named five times to Inc. Magazine's List of Fastest Growing Private Companies in the U.S. For more information call +1-772-770-5670 or visit http://www.spectorsoft.com . For more information about SpectorSoft's award-winning products for corporate monitoring and surveillance, visit http://www.Spector360.com .
###