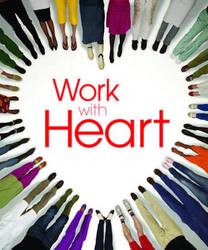 There is still a widespread misconception that heart disease and stroke are
Geneva, Switzerland (PRWeb UK) September 24, 2009
In the lead up to World Heart Day on 27 September 2009, the World Heart Federation, the World Health Organization and the World Economic Forum have joined forces to call on governments, employers and workers around the world to make workplaces healthier. Over 17.2 million people worldwide die annually from heart disease and stroke - the world's leading cause of death. Workplace wellness programmes that encourage healthy diets, physical activity and restrictions on tobacco use have been shown to be a cost-effective way to save lives and improve productivity.
"There is still a widespread misconception that heart disease and stroke are "rich country" problems," said Dr Fiona Adshead, Director, Department of Chronic Diseases and Health Promotion at the World Health Organization. "In fact, over 80% of deaths from cardiovascular disease occur in low- and middle-income countries. We need a worldwide effort if we are to have a significant impact."
"At a time when governments and business leaders are devoting considerable amounts of energy, and billions of dollars, to improve the health of global financial systems, attention should also be directed to the health of the workforce", said Professor Pekka Puska, President of the World Heart Federation. Professor Puska will officially launch World Heart Day, in Abuja, Nigeria where he will join with community leaders and health professionals, to discuss the prevention and control of heart disease, stroke and diabetes during a three-day all-Africa conference.
"The World Economic Forum has identified chronic diseases as a major global threat for human lives and for economic growth and development, over the coming ten years", said Professor Klaus Schwab, Executive Chairman of the World Economic Forum. "Some of the world's leading companies, members of the World Economic Forum, have ongoing workplace wellness programmes. In addition to improving health and well-being, this also makes good business sense, given that productivity losses due to chronic diseases have been estimated to be four times greater than the cost of their prevention or treatment."
Workplaces are an ideal setting to encourage healthy lifestyles. Most people spend over half their waking hours working. This year's call is to "Work with Heart". Small changes, such as bans on smoking, making more fruit and vegetables available at canteens, and encouraging workers to incorporate physical activity into their daily routine, can make a big difference in terms of better health. These measures help prevent not just heart disease and stroke but also other chronic disease such as, diabetes, cancer and chronic respiratory disease, which together cause 60% of all deaths worldwide.
There are also substantial benefits for employers, including increased productivity, up to 20% fewer sick days, lower medical costs, improved morale and corporate image, and enhanced staff retention.
Through its members and partners, the World Heart Federation has gathered a number of case studies that showcase "best practices" from all over the world.
More information, along with leaflets, posters, and a promotional video, are available on the World Heart Federation website http://www.worldheartday.org
About the World Heart Federation
The World Heart Federation is a nongovernmental organization committed to helping the global population achieve a longer and better life through prevention and control of heart disease and stroke, with a focus on low- and middle-income countries. World Heart Federation membership is comprised of 198 medical societies and heart foundations in more than 100 countries. For more information please visit http://www.worldheart.org
About the World Economic Forum
The World Economic Forum is an independent international organization committed to improving the state of the world by engaging leaders in partnerships to shape global, regional and industry agendas. Incorporated as a foundation in 1971, and based in Geneva, Switzerland, the World Economic Forum is impartial and not-for-profit; it is tied to no political, partisan or national interests (http://www.weforum.org).
Media contacts
Amanda Marlin
T. +41 (0) 22 3086224
M. +41 79 412 0325
Richard Elliott
World Economic Forum
Associate Director
T. +41 (0)22 869 1292
A video on "Work with Heart" is available under http://www.world-heart-federation.org/what-we-do/world-heart-day/work-with-heart-video
Notes to editors:
Researchers, from the Public Health Foundation of India, the Centre for Chronic Disease Control in New Delhi, and other institutions carried out a study in five workplaces representing various industry sectors and one agricultural workplace. Each workplace provided educational material on healthy lifestyles, altered lunch menus and snacks in canteens, prohibited the use of tobacco, and provided counseling on health. Favourable changes in body weight, waist circumference, blood pressure, and glucose and lipid concentrations were shown among the more than 5,000 people. The percentage of people using tobacco products fell from 39% to 29%, that of people adding salt to their meals fell from 28% to 13% and the level of physical activity nearly doubled. This programme cost around US $7.00 per person per year.
In China, the Centre for Disease Control in Hangzhou City and Peking University are studying worksite changes that involve 4,000 workers in four worksites in Hangzhou City. The study aims to identify which approaches effectively change workforce behaviour and reduce cardiovascular risk. Changes include making healthy food more easily available in work cafeterias, increasing opportunities for physical activity at work, and enforcing smoke-free policy. The study is a pilot of the Oxford Health Alliance Community Interventions for Health.
Another Community Interventions for Health project is studying a population of 200,000 inhabitants in the south of Mexico City. Carried out by the InterAmerican Heart Foundation under the auspices of the National University of Mexico and the National School of Anthropology, it is looking at the impact of worksite changes embedded in the broader community landscape including schools and health facilities, local and national policy, and civil society action. Impact on workers and other community members' health and behaviour will be measured in a controlled study of a representative segment of the population. The study includes the informal sector (street vendors, self employed service-providers, etc.) which is often extremely important in developing and middle-income countries, particularly for the most vulnerable groups.
In the UK, the British Heart Foundation launched the Health at Work website this summer. It provides practical information and materials to help employers improve wellness at the workplace, and draws on experience gained from two major projects: well@work and Think fit!. Well@Work, a two-year initiative that reached up to 10,000 employees in 32 organisations across England, tested a number of health promoting methods and activities in different settings including factories, a hospital, small and middle-sized enterprises, voluntary organizations and a call centre. Activities such as pedometer challenges, health checks and promotion of fruit aimed to help employees' improve their diet, increase their physical activity, and smoke less. In its evaluation of the programme, the School of Sport and Exercise Sciences at Loughborough University found that the project had a big impact on levels of physical activity, fruit and vegetable intake, staff morale, communications, and working atmosphere. Pedometer challenges increased participants' walking by 30%, active travel schemes increased participants' time spent walking or cycling by an average of 24 minutes a day, workers used stairs far more, and 11% more workers consumed recommended amounts of fruit and vegetables.
In Belgium, the BeWell@Work programme draws on a multidisciplinary network of experts to develop evidence-based programmes that help employees understand cardiovascular disease, identify their own level of risk, and take action to reduce it. The programme is organized by the Belgian Heart League and offers courses, risk-factor screening and interactive, action-oriented workshops to help national and global corporations develop programmes tailored to their specific needs, workforces and budgets.
In Iran, a five-year Worksite Intervention Project which was initiated in 2001, targeted offices and factories in the Central Iranian cities of Isfahan and Najafabad. It involved some 13,000 workers in factories and 7,000 employees in workplaces as diverse as advertising agencies, electricity plants, media companies, steel mills, food manufacturing plants, transport companies, and government offices. Using both health promotion and environmental/policy change, the project aimed to improve nutrition in factory restaurants, educate employees on cardiovascular disease risk factors, reduce smoking, and increase workers' physical activity.
# # #