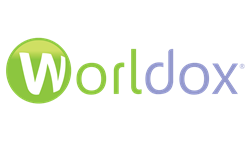 2018 ended with the highest revenue in our 30 year plus history followed by a record 1st Quarter. Our international market and Worldox Cloud experienced unprecedented growth. Our implementation models support what's best for our clients today, while providing options for the future.-Ray Zwiefelhofer
GLEN ROCK, N.J. (PRWEB) May 23, 2019
World Software Corporation® (https://www.worldox.com) announces record sales for April as well as top first Quarter revenue. World Software, the creators of the industry standard legal document management product Worldox® (https://www.worldox.com), has over six thousand customers in 54 countries utilizing Worldox for their document management needs.
"Having ended 2018 with the highest revenue in our 30 year plus history, we are very happy with continued strong sales into this year. Our Worldox Cloud product and international market has experienced unprecedented growth. While many of our competitors are focusing on a SaaS subscription only, we continue to see high demand for the Worldox on premises product, especially within law firms and corporate legal. We believe a big differentiator is our longevity and stability in business, creating and supporting our world class flagship product Worldox. Additionally, our Worldox Cloud product allows firms to seamlessly move from on-site Worldox implementation to a Cloud environment at low cost and with minimal training as the product interface is the same. This too is a great differentiator as we do not pressure our clients to 'go to the cloud.' We have the implementation models to support what's best for them today, while providing options for the future. I want to thank our expert resellers across the world and our client base for our continued success." Ray Zwiefelhofer, President – World Software Corporation
New Customer Testimonials:
"Moving our law firm's Worldox solution to the cloud has been fantastic. The process of doing it was easy and the end result was much better than I had anticipated.
Not only do we have all the benefits of Worldox, but now it is in the cloud and we have removed our on-site/local hardware, service and maintenance issues as well as local back up storage costs.
We have found it to work really well remotely from any device, laptop or desktop which has helped us attract new attorneys. It has been much easier to add them to our team and give them access to our platform using the cloud-based solution as compared to the on-site platform."
Anthony Davis, Nicoll Davis & Spinella
"As a small boutique, we needed a solution that was both robust and cost effective. Lacking in-house IT, reliable after-sales training and support was also essential. Worldox is the dominate product in the Vancouver legal industry for firms our size, and came very highly recommended by trusted industry sources.
Worldox, indeed any document management system, requires the user to think differently about how her documents are organized; but the tools in Worldox make locating documents and emails extremely easy. We have only had Worldox for two months, and already have 100% buy-in from our users. I highly recommend both Worldox and their reseller Baker Cadence team to other firm's struggling with document management."
Leslie Green, DuMoulin Black Management Ltd.
"Our law firm has always invested in technology, searching the market for the best that could meet our clients' needs. Recently we were looking for a document management system and found Worldox. Today we are totally in the Cloud and, with Worldox, we have organization and access control of our documents from any of our offices, quickly and efficiently. Worldox significantly improved our efficiency."
Dr. Winicius Borini, Partner, Aires Vigo Advogados
"These days the practice of law requires agility when accessing data and files, while maintaining organization and reliability. Worldox gives us the security and comfort to practice in this environment."
Dr. Ciro Cesar Soriano de Oliveira, Partner, BRATAX - Brazuna, Ruschmann e Soriano Sociedade de Advogados
About World Software Corporation
Founded in 1988, World Software Corporation® is an innovative leader in the Document Management Systems (DMS) category. The company's flagship product Worldox® has an install base of over 6000 companies in 54 countries. For more information about World Software Corporation and its products, please visit https://www.worldox.com, call 800-962-6360 or email sales(at)worldox.com . Follow us on Facebook or Twitter @worldox. World Software Corporation® and Worldox® are registered trademarks of World Software Corporation. All other trademarks are held by their respective owners.
Contact:
Helle Schwartz-Grossman
Marketing Manager
(201) 444-3228 / (800) 962-6360
hgrossman(at)worldox.com