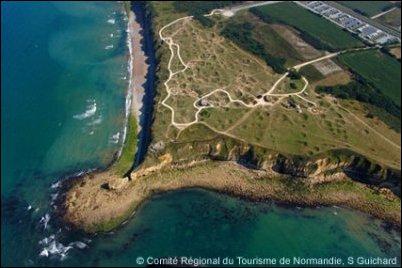 London (PRWEB) August 30, 2006 –-
The London-based tour operator, British Tours Ltd, is now offering aerial guided tours aboard low flying aircraft of the D-Day invasion beaches.
Accompanied by a military expert guide, the tour flies by private twin-engined plane over Portsmouth Harbour, where General Eisenhower's headquarters were stationed and across the English Channel to the Normandy Invasion Beaches.
Dramatic views of D-Day's historic landmarks can be witnessed from low-altitude, including:
Omaha beach - where the U.S 1st infantry division and 29th infantry division came ashore
The Pointe du Hoc cliffs - scaled by 2 U.S Rangers on D-Day
Utah Beach - where the U.S. 4th infantry division landed
Pegasus Bridge - captured by British 6th Airborne Division Glider Troops
Juno and Sword Beaches - where British commandos and Canadian infantry divisions came ashore
Mulberry Harbour - which protected the landings of the vast numbers of men and vehicles during the invasion
Landing at Cherbourg, the tour continues by ground to St. Mere Eglise - the first town to be liberated by the Allies - Omaha Beach, the Pointe du Hoc cliffs and the American Cemetery featured in the opening scenes of 'Saving Private Ryan', where 9,387 American military dead are laid to rest. Lunch is in a local fishing port. The return journey to England flies over Chichester, Arundel Castle and Guildford Cathedral.
British Tours Ltd has carried out 18 of these trips since July 1. Typical groups are veterans, or the children of veterans, and have all been American, Canadian or British.
Apart from the unique drama of the day, the new flying tours have hugely cut the journey time to reach Normandy, allowing the sights to be offered in a single day tour of just 10 to 11 hours. The traditional D-Day tours, which are also still available, take between 3 and 4 days involving departures from either London or Paris and a journey by ferry or the Eurostar.
The cost for a party of 5 people is £3,350, which includes airport transfers, tour guide, private plane flights and aerial tour, and transportation in Normandy.
To fulfill expected demand, British tours Ltd has trained five new guides for this tour. They include a former pilot in the Royal Air Force, a former diplomat, a military lecturer and a modern historian educated at Oxford.
British Tours Ltd has specialised in personal tours in London, Britain, and Europe since 1958.
For further information see http://www.britishtours.com/normandy.html and aerial footage from the tour at http://www.britishtours.com/normandy_colleville_movie.html or contact Marketing, British Tours Ltd at mkg @ britishtours.com
British Tours Ltd, 49 Conduit Street, London W1S 2YS, Tel + 44 (0) 207 734 8734
###