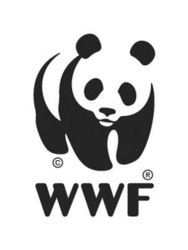 It is time we look at more sustainable ways of living and sourcing commodities to save ourselves, our children, and the species we care about.
Washington, D.C. (Vocus) October 13, 2010
Biodiversity has declined 30 percent globally since 1970, with tropical climates experiencing a 60 percent drop, concludes World Wildlife Fund's (WWF) 2010 Living Planet Report, which was released today. The report, issued biennially by WWF, finds that the biodiversity loss is being driven by the consumption of natural resources, which is occurring faster than the resources are being regenerated, putting greater stress on important habitats and the species they support.
To slow the rate of decline and restore biodiversity, WWF has mounted an ambitious conservation initiative to transform global markets by enlisting the help of some of the world's biggest traders in natural resources including The Coca-Cola Company, Cargill, Walmart and Proctor & Gamble. Since these companies have a financial stake in the well-being of the planet, they are examining their supply chains to ensure key commodities such as palm oil, soy, cotton, sugarcane, timber, pulp and paper and seafood are sustainably harvested.
Key highlights from the report

The 2010 Living Planet Report documents the changing state of biodiversity, ecosystems and humanity's consumption of natural resources, and explores the implications of these changes for the future of human health, wealth and well being. The report, produced in collaboration with the Zoological Society of London and the Global Footprint Network, uses the global Living Planet Index as a measure of the health of almost 8,000 populations of more than 2,500 species. It is one of the longest-running measures of global biodiversity trends.
According to the index, global biodiversity is down 30 percent since 1970. This decline is primarily attributed to habitat loss in tropical regions, where biodiversity has declined by 60 percent.
Natural resources are being consumed faster than the Earth is replenishing them. We are currently consuming the equivalent of 1.5 planets to support human activities. If current trends continue, by 2030 we will need the capacity of two planets to meet natural resource consumption needs and absorb CO2 waste.
Humanity's ecological footprint has doubled since 1966, largely because of the carbon footprint, which has increased 11-fold since 1961.
The five major threats to biodiversity are habitat loss, alteration, and fragmentation; over-exploitation of wild species populations; pollution; climate change; and invasive species.
The impact of biodiversity loss extends beyond habitats and species. The Living Planet Report highlights implications for food production, water availability, climate stabilization and other natural resource uses.
The report finds that many species have experienced significant population declines in recent years, including Atlantic bluefin tuna, peary caribou and whale sharks. One species, the white-rumped vulture, declined by more than 50 percent between 2000-2007, while the population of leatherback turtles fell 20 percent between 1989-2002.
The Report outlines solutions to ensure Earth can sustain a global population projected to surpass nine billion by 2050. For example, companies can play an important role by producing and purchasing raw materials that are sustainably harvested.
Examples of how WWF is working with companies on sustainability
WWF is working with The Coca-Cola Company (TCCC) to preserve seven iconic river basins around the world, improve water efficiency 20 percent by 2012, reduce carbon emissions and promote sustainable agriculture. Since 2004, TCCC has improved water efficiency system-wide by 13 percent and reduced its carbon emissions levels in developed countries by nearly eight percent. In the Mekong river basin, as a result of habitat restoration efforts, bird numbers have increased dramatically. The population of the endangered sarus crane has stabilized, and the critically endangered Bengal florican was recently sighted for the first time in nearly a decade. And in Australia, sugarcane farmers have cumulatively improved the quality of 6.3 billion gallons of water runoff by eliminating significant amounts of agricultural sediments, chemicals and pollutants, thereby helping to protect the Great Barrier Reef.
Quotes from WWF experts
Dr. Jason Clay – WWF Senior Vice President, Market Transformation
"Sustainability should not be an option for consumers. Consumers should have only good choices. The science is clear: current ways of doing business undermine the competitiveness of companies and, ultimately, the life support systems of the planet. As such, they threaten companies' ability to continue producing products. To remain competitive, companies need to manage their supply chains with this in mind by sourcing commodities from sustainable producers. This will help to ensure the availability of the natural resources on which they'll depend in the future while at the same time maintain the planet for future generations."
Suzanne Apple – Vice President & Managing Director, Business and Industry
"It's simple math: what's being subtracted exceeds what's being added, resulting in a negative balance and the eventual depletion of natural resources. Corporations such as IKEA, Walmart and Coca-Cola recognize that future production of goods and services requires a future supply of raw materials. And those materials, as this report shows, will eventually run out if we don't change the way we think about resource use. These companies and many others are working with WWF to develop new ways of doing business that enable them to do more with less."
Dave McLaughlin – Vice President & Managing Director, Agriculture
"It's interesting: in the midst of a global recession our agricultural footprint has expanded. The leading edible oil, palm oil, which is in approximately half of the packaged and processed food products we buy, globally experienced a 13 percent increase in production, and in the case of Indonesia, 20 percent during the last two years. This global expansion is threatening the protected areas of Indonesia, and also moving into Africa and Latin America. This rapid agricultural expansion is not sustainable for the planet, or for business operations into the future. While 6.4 percent of products source sustainable palm oil, we need every manufacturer to analyze its supply chain and do the same."
Dr. Sybille Klenzendorf – Managing Director, Species Conservation Program
"The decline of tropical forests is well-reflected in population trends of individual species like tigers, elephants and rhinos, which need these habitats to survive. In Riau province on the island of Sumatra, we have lost 65 percent of forest cover in 25 years and as a result, tiger populations have decreased by about 70 percent and elephants by 84 percent. What we need to realize is that the consumption of vital commodities that are harvested in these areas, such as paper and oil palm products that can be found in soaps, cosmetics and processed foods, are devastating important habitats and destabilizing our climate. It is time we look at more sustainable ways of living and sourcing commodities to save ourselves, our children, and the species we care about."
Photos and video upon request
ABOUT WORLD WILDLIFE FUND
WWF is the world's leading conservation organization, working in 100 countries for nearly half a century. With the support of almost 5 million members worldwide, WWF is dedicated to delivering science-based solutions to preserve the diversity and abundance of life on Earth, halt the degradation of the environment and combat climate change. Visit http://www.worldwildlife.org to learn more.
Contact:
Dan Forman
202-495-4546
Dan(dot)Forman(at)wwfus(dot)org
# # #