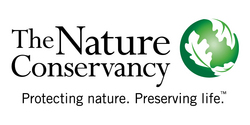 Freshwater ecosystems are the least studied parts of our natural world – they are like vast unexplored libraries, brimming with information
Washington, D.C. (Vocus) May 8, 2008
Over a decade of work and contributions by more than 200 leading conservation scientists have produced a first-ever comprehensive map and database of the diversity of life in the world's freshwater ecosystems. The map and associated fish data – a collaborative project between World Wildlife Fund and The Nature Conservancy -- are featured in the May issue of the journal BioScience.
"Freshwater Ecoregions of the World" divides the world's freshwater systems into 426 distinct conservation units, many of which are rich in species but under increasing pressure from human population growth, rising water use, and habitat alteration. The comprehensive map and database (http://www.feow.org) are vital tools for conservationists trying to save the world's freshwater ecosystems.
Among the highlights:

This is the first study to compile data on freshwater species -- including fish, amphibians, crocodiles and turtles -- for nearly all of the world's inland water habitats
Almost 18,000 species have been mapped and placed into freshwater ecoregions.* This species list includes 13,400 fish, 4,000 amphibians, 300 turtles, and 20 crocodile species and their relatives.
About half of all freshwater fish are endemic, or found in only one ecoregion.
Portions of major rivers such as the Amazon, Congo, Ganges, Yangtze, and the rivers and streams of the American Southeast were identified as outstanding for rich fish populations and high endemism (species found nowhere else).
In addition, several smaller systems that had not been identified in previous global assessments, such as Congo's Malebo Pool, the Amazon's western piedmont, and Cuba and Hispaniola, were determined to have high numbers of endemic fish species.
Excessive water use for agriculture, industry, drinking and livestock are placing freshwater ecosystems in 55 ecoregions under high stress, threatening the species and habitats.
In another 59 ecoregions more than 50 percent of their area has already been converted from natural habitats to cropland and urban areas.
"Freshwater ecosystems are the least studied parts of our natural world – they are like vast unexplored libraries, brimming with information," said World Wildlife Fund's Robin Abell, who headed the study. "'Freshwater Ecoregions of the World' allows scientists and non-scientists alike to gain a better understanding of this world and help guide efforts to save these systems and species before they are lost."
Freshwater habitats support more than 100,000 species and provide humans with critical services such as drinking water and fisheries. Yet freshwater habitats and species are among the most imperiled in the world and have often been left out of large-scale conservation planning.
Until now there were no data on global freshwater biodiversity synthesized in a way that was useful to conservation. Collected research tended to focus only on major rivers or select hotspots, leaving out many other freshwater systems. Plus, information was not easy to access and search. As a result, it has been difficult to gain a truly comprehensive understanding of patterns of freshwater biodiversity across the globe.
The 'Freshwater Ecoregions of the World' (FEOW) project was created to address this need. This extensive and easily searchable resource now provides access to information that can help ensure freshwater systems are well understood, promoted and protected.
The Nature Conservancy's Carmen Revenga said 'Freshwater Ecoregions of the World' could not have come at a more important time as competition for freshwater resources increases around the world. "Our lack of knowledge of freshwater species has hindered our efforts to conserve rivers, lakes and wetlands around the world. Simply having a map that shows areas rich in freshwater species will help us set conservation priorities and begin to put a face to these unique and essential species, which work to keep our freshwater ecosystems alive and running."
*A freshwater ecoregion is a large area encompassing one or more freshwater systems that contains a distinct assemblage of natural freshwater communities and species. The freshwater species, dynamics, and environmental conditions within a given ecoregion are more similar to each other than to those of surrounding ecoregions and together form a conservation unit.
Known in the United States as World Wildlife Fund and recognized worldwide by its panda logo, WWF leads international efforts to protect endangered species and their habitats and to conserve the diversity of life on Earth. Now in its fifth decade, WWF, the global conservation organization, works in more than 100 countries around the world. Additional information may be found at http://www.worldwildlife.org.
The Nature Conservancy is a leading conservation organization working around the world to protect ecologically important lands and waters for nature and people. To date, the Conservancy and its more than one million members have been responsible for the protection of more than 18 million acres in the United States and have helped preserve more than 117 million acres in Latin America, the Caribbean, Asia and the Pacific. Visit The Nature Conservancy on the Web at http://www.nature.org.
Contacts:
WWF: Lee Poston, 202-299-6442 or lee.poston @ wwfus.org
TNC: Cristina Mestre, 703-841-8779 or cmestre @ tnc.org
# # #