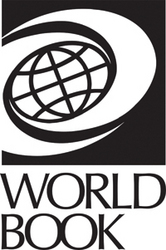 These students really understand why finding trustworthy information is important, and the often frustrating process it entails. Individuals that take a few moments to vote, not only will find it entertaining, but may learn a few things that can help them be more informed consumers of online information
Chicago, IL (PRWEB) January 17, 2008
Last semester, the World Book Fact of Fiction? Student Video Contest invited elementary, high school, and college students to create their own original video on what makes an online site a good source of information. Now, it's up to the rest of us to select the best videos from a group of finalists.
Online viewing and voting for best student-submitted videos is open through January 31, 2008, on the World Book site (http://videocontest.worldbook.com), allowing students, parents, teachers, librarians, and other educators to vote for the student video they believe best portrays the importance of finding reliable information online.
"These students really understand why finding trustworthy information is important, and the often frustrating process it entails. Individuals that take a few moments to vote, not only will find it entertaining, but may learn a few things that can help them be more informed consumers of online information," said Patti Ginnis, chief marketing officer for World Book.
Student finalists in each category (K-8) and (9-college) with the most votes will receive a MacBook and their school a digital video camera. First- and second-place runner ups in each category will receive video iPods.
About World Book:
World Book, Inc. sets the standard in publishing accurate, current, and reliable reference and learning materials for children and adults. Based in Chicago, World Book is committed to creating educational products that meet the highest standards of editorial excellence in print and online. This commitment has resulted in a wide range of products including the number-one selling The World Book Encyclopedia and the World Book Web, which is the most comprehensive and authoritative online solution to meet the diverse learning needs of students and includes the World Book Online Reference Center, World Book Kids, and World Book Advanced. World Book (http://www.worldbook.com) is a Scott Fetzer company, a subsidiary of Berkshire Hathaway, Inc.
All trademark names are the copyright of their respective owner.
Contact:
Jennifer Parello
World Book
312-819-6558
Mary Jung
Jung Communications
773-429-0940
###