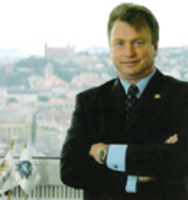 Their entire sales and marketing process will require a face lift, at least.
(PRWEB) October 5, 2008
In the wake of the world economic crisis and with the Dubai real estate market uncertainty, World Class Group has created a consultancy group to answer the call of an oversupply of real estate and an undersupply of ready and willing investors.
As the recent tremors of the financial markets around the world begin to settle, all eyes are on the impact on other indicators, in particular real estate sector.
In Dubai, one of the fastest growing economies on the world stage, watchful investors struggle to know when to hold or buy.
The dazzle of this tiny Emirate, nestled on the Arabian sea, has attracted mega projects such as the newly opened 1.4 billion dollar project, Atlantis.
The real estate market is filled with developers and brokers all vying for a slice of the multi billion dollar market that has so far, bucked all trends in the UK and the USA.
However, some market watchers have murmured a price correction could well be on the way, impacting a market where a reported 2,000 real estate companies are engaged in brisk trading.
A newly regulated industry in Dubai, which has attracted many novice developers and agents, has enjoyed tremendous prosperity over the past five years, but that could soon change, some say.
With price points in the UAE ranging anywhere from 420 AED to 6,000 AED plus per square foot, this market will certainly witness an evolution in the way products are structured, priced, financed and sold, says Michael J. Tolan, CEO of World Class Group.
Tolan heads a consultancy and training group in Lebanon that serves the GCC, with a special focus on empowering real estate professionals who have been in the order taking business, and propelling them in the competitive game of selling of outright real estate or shared ownership.
"One of the biggest mistakes in a market like this one is Vanity and this will be niche for our consultancy, putting companies back on tract through re-creating their process and establishing real value propositions", says Tolan.
"Projects will no longer automatically sell out overnight." "Their entire sales and marketing process will require a face lift, at least." he said.
"Skills that answer the call of the investor will need to be developed and polished, as investors have a global selection these days with bargain hunting on the rise in North America." he continued.
"However, the value of some of the completed iconic projects will continue to soar in a market which is an enigma to many analysts" he added.
"There is still a bright future for serious investors and developers when the process and formulas are all in line."
For further information contact mjt(at)worldclass-uae.com or call +971 50 157 2321
###