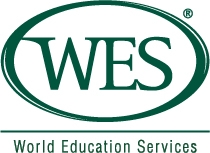 New York, NY (PRWEB) November 14, 2011
To commemorate International Education Week (November 14-18, 2011), international students can calculate a U.S. GPA on a 4.0 grading scale for free with World Education Services' (WES) (http://www.wes.org) international grade point average (iGPA) Calculator™.
Attending an American university can be extremely competitive. With thousands of grading systems worldwide, calculating a GPA for foreign grades can be challenging for both international students and the schools that admit them. International students seeking to apply to U.S. colleges and universities can benefit from knowing their GPA in order to determine their admissions eligibility and to include it on admissions applications.
Students can use the online calculator for free until 30 November by using the promotion code "savenowIGPA" at http://www.wes.org/igpacalc.
More about iGPA Calculator - This online tool provides a GPA on the 4.0 scale for post-secondary grades from grading scales in over 150 countries. The data used to derive calculations is based on 35 years of experience in international credential analysis. The iGPA calculators are available for use by academic institutions and international students. Visit http://www.wes.org/igpacalc to learn more.
About WES: World Education Services, Inc. is the largest non-profit credential evaluation service in the United States. WES has delivered over 750,000 credential evaluation reports to educational, business, and governmental institutions worldwide.
About International Education Week: This initiative is sponsored by the U.S. Department of State and the U.S. Department of Education to celebrate the benefits of international education and exchange worldwide. For more information visit: http://iew.state.gov/
# # #