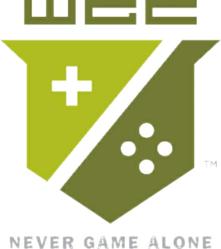 "It's definitely going to be a sensory experience" - Chris Hemmert
San Antonio, TX (PRWEB) September 26, 2011
Die-hard gamers and avid players of console games will never have to game alone, and can play and compete against other gamers for cash prizes and league rankings during the first World Gaming Championship event on Saturday, Nov. 12 at a San Antonio location soon to be announced. Registration begins at 8 a.m. and the first round of competition begins at 9 a.m.
"There is going to be a bevy of choices whether you just want to come and watch or compete," said Jeremy Koester, World Gaming Championship COO. "It's a championship event. You can be a participant or attendee. Either way, there's going to be something fun and exciting for you to do. There's going to be console games, mobile games, physical games and TVs set up, so that you won't miss any of the college games playing that weekend."
The competition format is 128 players, who will vie for cash prizes and league rankings, with Madden NFL 12 as the game of choice for the championship. During the event, gamers and attendees can relax on recliners and couches while enjoying food and drink including alcoholic beverages, music and a variety of entertainment, as well as an opportunity to purchase items from various vendors and then attend an after party at one of San Antonio's hot spots following the competition.
Admission is $10 to attend the event only and $40 to compete. To register or for location details, visit http://www.worldgamingchamps.com.
"Whenever I go to a NBA game, and I'm in the corridors buying refreshments I get pumped up because I can hear the bass of the music, and I can feel the sound waves going through me," said Chris Hemmert, World Gaming Championship president and CEO. "Our event is going to be just like that. It's definitely going to be a sensory experience."
About World Gaming Championship
World Gaming Championship is a competitive gaming league founded by entrepreneur and avid gamer Chris Hemmert. WGC hosts competitive events in a variety of locations and models professional gaming through dynamic entertainment, social engagement and top-quality competition. For more information, visit http://www.worldgamingchamps.com. Follow them on Facebook.
# # #