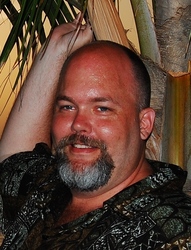 Go, it is an investment in our future.
Duluth, GA (PRWEB) September 2, 2009
Before World Internet Summit USA wrapped up on August 23, 2009 in Atlanta, Ga., it forked over the financial fruits of a live labor to one lucky audience member. The event's Internet Challenge netted Clifton Wilson a check for $40,176. One of four attendees randomly selected for the prize-winning drawing, Wilson garnered top spoils: the profits earned from an Internet business that was formed on the spot the first day of the summit. Internet marketing skeptics who would like proof that tens of thousands of dollars can actually be earned in a matter of four days can visit Wilson's Internet Challenge win announcement online at http://www.cliftonwilson.com/?p=38#respond.
When initially approached by his mentor, Matt Bacak, about attending the World Internet Summit, Clifton Wilson hesitated at first. In fact, it took three calls to action from Matt Bacak, "The Powerful Promoter" and co-host of the event, before Wilson gave in. Next, the newlywed had to get the go-ahead from his wife. Her response? "Go, it is an investment in our future." Her words soon proved prophetic.
On Thursday morning, the first day of the event, Wilson watched as Sean Roach set up an online business right before his very eyes. The aim of this on-the-spot demonstration was to prove that anyone can build an Internet business in just four short days. At the end of those four days, Roach tantalized, one lucky attendee would walk away with the profits. That fortunate audience member turned out to be Wilson.
According to the U.S. Bureau of Labor Statistics, the mean annual salary across all occupations in 2008 was $42,270. As the World Internet Summit's Internet Challenge winner, Wilson earned almost that much over a 96-hour period. What's more, the $40,176 check he received was almost double the amount last year's winner collected, proving that even in the midst of an ongoing recession an Internet business can rake in the big bucks.
"I attribute my win to three things: first, my mentor/coach Matt Bacak for giving me a call to action and negating my inclination to 'wait 'til next time'; second, my wife for giving me encouragement and believing in me; and finally, my firm belief from the time I woke up Sunday morning that the check was already mine. I visualized and then my vision actualized," says Wilson of his serendipity.
He also doesn't hesitate in recommending the World Internet Summit to others. "In the event someone ever gets a chance to attend one of these events, I highly recommend it. I do not say this because I won a big check. I say this as a person who recognizes the value I had already received before I won. As soon as I walked through the door, one of the amazing things I noticed was the sense of belonging. Each person in attendance, regardless of experience, was treated as a professional, not just by the speakers but by all attendees."
For more information on World Internet Summit's next Internet Challenge, contact Tamara Smith at (770) 623-3008. To receive updates on upcoming similar events, visit http://www.worldinternetsummit.com.
###