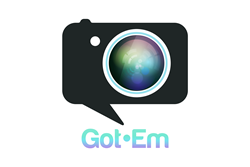 "The Social Networking Sites (SNS) industry is worth $11 billion," says Scott Cooper, CEO and Creative Director of World Patent Marketing. "This industry has boomed over the past five years...
New York, NY (PRWEB) May 27, 2016
World Patent Marketing, a vertically integrated manufacturer and engineer of patented products, announces Got Em, an application invention created to make sharing, editing and organizing digital photos a whole lot easier.
"The Social Networking Sites (SNS) industry is worth $11 billion," says Scott Cooper, CEO and Creative Director of World Patent Marketing. "This industry has boomed over the past five years as the number of broadband internet connections has grown. The internet provides a cost-effective method of advertising and socializing."
"In this age wherein social media is a big deal, people use it to share memorable moments with others," says Jerry Shapiro, Director of Manufacturing and World Patent Marketing Inventions. "This application invention called Got Em allows users to organize, process and even share digital photos with ease."
Got Em is an application invention designed to make the process of tagging, processing and even organizing digital videos and photos on a portable device a whole lot more convenient and hassle-free. This invention comprises of a logging system which contains multiple interfaces, multiple images and a diverse amount of useful features. With this invention, users are able to share photographs by tagging other individuals. Images can be edited and created into collages before sharing. In addition to this, it features search options when desiring to tag individuals as well as recognize images to make the tagging process less tasking and tedious. With the use of Got Em, sharing and viewing photographs is as simple as pie.
"Are you tired of taking pictures/videos at special events and gatherings and having everyone ask you to send them a copy? Got Em allows you to instantaneously send multiple pictures/videos with just a one tap of a finger," says inventor Nataly M. "Simply tag the desired recipients, tap the shutter button, and you will have everyone shouting "Got Em!" It only takes one camera to capture one moment. Got Em is the newest way to share pictures/videos instantly without hassle."
Valerie Mason, a social media enthusiast from California, has this to say about Got Em: "I love sharing photos to my friends but since I take so many photos everyday, it takes me a long time just to find the right one to share. Thankfully, Got Em allows me to easily search for photos and make cool edits before I post and tag my friends with it."
Got Em is an application invention which will be of great help to people who love sharing photos online.
ABOUT WORLD PATENT MARKETING
World Patent Marketing is an innovation incubator and manufacturer of patented products for inventors and entrepreneurs. The company is broken into eight operating divisions: Research, Patents, Prototyping, Manufacturing, Retail, Web & Apps, Social Media and Capital Ventures.
As a leader in patent invention services, World Patent Marketing is by your side every step of the way, utilizing our capital and experience to protect, prepare, and manufacture your new product idea and get it out to the market. Get a patent with World Patent Marketing and the company will send representatives to trade shows every month in order to further advocate for its clients. It is just part of the world patent marketing cost of doing business.
World Patent Marketing Reviews enjoy an A+ rating with the Better Business Bureau and five star ratings from consumer review sites including: Consumer Affairs, Google, Trustpilot, Customer Lobby, Reseller Ratings, Yelp and My3Cents.
World Patent Marketing is also a proud member of the National Association of Manufacturers, Duns and Bradstreet, the US Chamber of Commerce, the South Florida Chamber of Commerce, the Greater Miami Chamber of Commerce, Association for Manufacturing Excellence, and the New York Inventor Exchange.
Visit the worldpatentmarketing.com website and find out how to patent an invention. Contact us at (888) 926-8174.