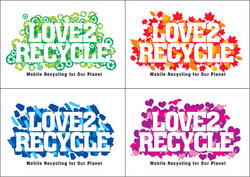 "With approximately four million people predicted to have upgraded phones this year, this is a great way to dispose of your old ones."
(PRWEB) January 25, 2010
Branches of the Cerebral Palsy Charity Scope have made an attempt at beating the world record for the most mobile phones recycled in one week. Unconfirmed reports by hookedonrecycling.com say it's looking good, but the official figures are with a Guinness Assessment Team for verification.
The recycling week took place between the 8th and 15th Jan and the current record of 952 could be at risk as people from across the country rooted through their lofts, kitchen draws and garages for old, unwanted handsets. Scope will receive £3 for every mobile handed in and the charity's recycling partner Redeem will sell the phones on to developing countries or recycle them for parts.
Before the event, Redeem chief executive Jamie Rae appealed to UK mobile phone owners: "With approximately four million people predicted to have upgraded phones this year, this is a great way to dispose of your old ones."
It's no surprise that Scope received so many phones to be recycled; over the last two years the mobile phone recycling industry has become one of the fastest growing segments of the recycling world. A dramatic increase in TV advertising for such services combined with the economic climate has encouraged many consumers to cash in their old tech, often for over £100 a handset.
Stat-tastic:

1.2 million tones of electrical waste is disposed of each year in the UK, enough to fill Wembley stadium - 6 times
80% of Nokia phone parts can be recycled to make other household items
The average UK individual will go through 3.3 tonnes of electrical waste in their lifetime
Estimates say that close to 90 million unused phones are in households across the UK weighing in at 11250 tonnes – the same as 25 Boeing 747's
In an average year; 15 million mobile phones are recycled, if laid end to end these would reach from one end of the UK to the other
Trading in a mobile phone is a very easy way to make some money with studies showing that people are far more likely to recycle their phones if there is a cash incentive to do so. And it's not just recycle companies that are pushing this green option. Local councils, mobile phone manufacturers and even networks have launched a variety of schemes in an effort to increase the recycling rates of unused phones.
Aside from the obvious financial benefits of recycling a phone, keeping a handset out of a landfill site is equally as rewarding for the environment. Over time, mobile phones can leak toxic chemicals such as Lead and Cadmium from batteries, which can contaminate drinking water. Reusing a phone or having it broken down into parts prevents this from occurring.
Despite the overwhelming plus points, it's still only the minority that actively recycles unwanted phones. A recent study by Nokia of over six thousand people in thirteen different countries revealed that only 3% of people currently recycle their used mobile phones and that nearly 75% didn't know how to go about doing it. So, even though record numbers of people are trading in their phones for cash, there's still a long way to go before mobile phone recycling is truly widespread.
###