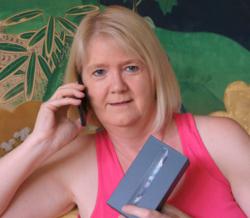 (PRWEB UK) 20 June 2013
World Travel Globe, an interactive iPhone app, announces the lucky winner of its sweepstakes. The winner, hailing from Aberdeen, Scotland, entered in the sweepstakes simply by "Liking" World Travel Globe's Facebook page https://www.facebook.com/World.Travel.Globe.
World Travel Globe is an app that allows both business travelers and vacationers to funnel information from multiple websites onto one platform. Users can research foreign cities with one click, as the app pulls up information like the country and city population, language, currency used, exchange rate, time differences, visa requirements, metro stations and public transportation systems, and more.
"I would like to say a big 'thank you' to World Travel Globe for my new iPhone 5," said the winner, Morag. "I will surely be promoting your app, and I will also make sure all my family and friends do so too. I love Apple technology and this will be a wonderful addition to my Apple products."
The app also allows travelers on-the-go to book hotels and flights, and pictures galleries of restaurants, maps, and more. Contingent upon the location picked, the What's Hot feature can also pull up ongoing current events and festivals like carnivals, sporting competitions, and more.
"I wanted to thank my fans for their support, which is why I initiated a sweepstakes," said World Travel Globe creator Marcus Crellin. "We are beyond excited to officially launch the app this summer."
About World Travel Globe
World Travel Globe is an iPhone application that assists with the planning of trips. Spin the globe and hit anywhere in the world to discover new places and adventures for travel destinations, including ongoing events like festivals, major sporting events, carnivals, and more. World Travel Globe will pull up the necessary information from all over the web to help plan a trip from the convenience of your phone, supplying the user with related regional information, weather forecasts, currency and exchange rates, time differences, and visa requirements.
To see what World Travel Globe can do for you, visit http://www.worldtravelglobe.com.