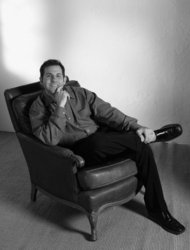 This award is a very impressive achievement for our company. Our Director of DreamTrips, Grant Merz, and his travel department team have done a fantastic job in booking our vacation packages
Dallas, TX (PRWEB) May 2, 2008
WorldVentures Marketing, LLC announced today that they were presented with the Platinum Apple Award from Apple Vacations. The Platinum Apple Award is given annually by Apple Vacations, recognizing achievements for top commission earners within the travel industry. WorldVentures was one of two travel companies within Texas to be presented with this outstanding award.
The majority of the bookings were through the company's DreamTrips vacation club. "This award is a very impressive achievement for our company. Our Director of DreamTrips, Grant Merz, and his travel department team have done a fantastic job in booking our vacation packages," said Wayne Nugent Co-Founder of WorldVentures. "Grant's knowledge of the travel industry is unparalleled and he has been instrumental in the success of our company and pivotal in the massive growth of our DreamTrips program."
"I was thrilled when I was notified that we were being presented with the Platinum Apple Award," said Merz. "I could not be more proud of what our travel team accomplished last year. This is just another positive step for us here at WorldVentures. I predict that by the end of 2008 we will have tripled our business with Apple Vacations."
Merz was also recently presented, on behalf of Worldventures, with the Rising Star Award from Funjet Vacations in recognition of WorldVentures being one of their fastest growing accounts in 2007, and Merz indicated "we are well ahead of last year's pace." Merz goes on to add, "Executives at the Funjet office in Irving, TX--Terry Linex, Molly Blackman, and RueAnn Adamson--have been instrumental in WorldVentures growth over the last two years."
The Rising Star Award also involved Merz being appointed to the North Texas Chapter of the Advisory Board for Funjet Vacations. As a board member, Merz will annually advise on the travel market and industry improvements.
About WorldVentures
WorldVentures is an online travel company and host agency for home-based travel agents. Founded in December 2005, the company is an emerging leader in the leisure travel industry. WorldVentures is a privately held company based in Plano, TX, with active representatives and members in all fifty states. More information about WorldVentures is available at http://www.worldventures.com.
About Apple Vacations
For nearly 40 years, Apple Vacations has grown to become one of the largest vacation companies in North America. Headquartered just outside Philadelphia with regional offices in Chicago, San Jose, and Boston, the company is completely focused on providing quality vacations for its customers. In 2007, Apple Vacations became the first U.S. tour operator to deliver its millionth passenger to the Dominican Republic.
About Funjet Vacations
Funjet Vacations is the flagship brand of the family-owned Mark Travel Corporation, headquartered in Milwaukee. Operating for more than 30 years, Funjet Vacations specializes in flexible, personalized vacations for individuals and groups via nonstop charters and scheduled airlines to some of the most popular vacation destinations, including Mexico, the Caribbean, Las Vegas, Hawaii, Ski, California, Florida, Europe and spring break getaways.
###