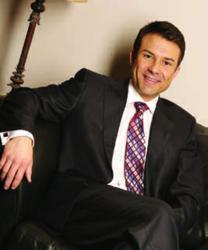 I'm truly honored to be part of an organization committed to mentoring children.
Plano, TX (PRWEB) March 09, 2012
WorldVentures CEO and Co-Founder Mike Azcue has been named a Director of Big Brothers Big Sisters International. In this role, he will help realize the mission of BBBS International to mentor and improve the quality of life of at-risk children in disadvantaged communities worldwide.
"I'm truly honored to be part of an organization committed to mentoring children," Azcue says. "I know the Big-Little relationship can be the very foundation of a remarkable transformation, because I have witnessed it firsthand. The lessons learned are relevant and can last a lifetime."
Azcue's foray into public service was established when he co-founded the Manifest Foundation, a nonprofit committed to manifesting positive change in the lives of women and children in impoverished regions around the globe. By sponsoring volunteer trips called "voluntours," the Manifest Foundation is actively facilitating an army of volunteers to build schools and contribute to humanitarian efforts around the world.
"Big Brothers Big Sisters International is one our domestic partners," says Manifest Foundation Executive Director Spryte Loriano. "We look forward to strengthening the experience of our volunteers and improving lives via the continued collaboration and increased breadth of both programs."
BBBS International is active in 12 countries outside the United States and expects to expand significantly over the next decade, due to the increasing demand for mentoring programs abroad. Part of its mission is to teach other countries and cultures how to set up and effectively operate safe, quality mentoring programs for children. Current projects have been approved for the United Arab Emirates, and BBBS International is proposing expansion into Japan, the United Kingdom, Mexico, Brazil and Hungary.
About WorldVentures
WorldVentures is a lifestyle company on a mission to help people achieve more fun, freedom and fulfillment in their lives. Combining the power of the Internet with the strength of the direct-selling industry to market its DreamTrips Memberships, WorldVentures is a leader in leisure travel. WorldVentures is a privately held company based in Plano, Texas, with active Representatives and members in 21 countries.
About the Manifest Foundation
Inspired by a vision to improve the quality of life for children and families in underprivileged communities around the world, the Manifest Foundation was founded in 2010 by the Executive Team of WorldVentures, a global travel and direct sales organization. The Manifest Foundation has aligned with select non-profit organizations, including Big Brothers Big Sisters, Hug It Forward, Youth Action International and the Nancy Lieberman Foundation to build schools and women's empowerment centers, provide one-on-one mentoring and create safe areas where children can learn and thrive. For more information, please visit manifestfoundation.org.
For inquiries, contact:
Whitney Allen
Email: press(at)worldventures(dot)com