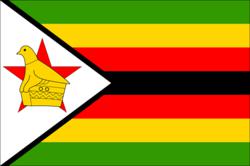 When you see how eager the people of Zimbabwe are for opportunity and self-improvement, it's hard to imagine another course of action
Plano, TX (PRWEB) January 12, 2012
As part of its continued expansion into international markets, Dallas-based WorldVentures announced its DreamTrips Memberships and business opportunity are now available in Zimbabwe. This new launch marks WorldVentures' 20th market outside the United States and fourth in Africa.
Already popular in neighboring South Africa and Botswana, the DreamTrips product gives Zimbabweans the chance to take world-class holidays at incredible values. In addition, WorldVentures brings a comparatively low-cost entrepreneurial opportunity to the struggling, but resilient Zimbabwean economy. Individuals can take charge of their financial situation, develop teams of Representatives working toward a common goal, and achieve more fun, freedom and fulfillment in their lives.
"When you see how eager the people of Zimbabwe are for opportunity and self-improvement, it's hard to imagine another course of action," says WorldVentures Vice President of International Kyle Lowe. "We look forward to seeing tangible growth in a corner of the world that really needs it."
Although rich in natural resources, Zimbabwe lacks the stability to allow for sustained capitalization of these resources. The introduction of a home-based business opportunity based on word-of-mouth marketing could be a tremendous boon to a population that suffers from an estimated unemployment and underemployment rate as high as 95 percent (as of 2009, according to the CIA's World Factbook).
"Since WorldVentures opened in Kenya, South Africa and Botswana in 2009, we've received feedback from many DreamTrips Members and WorldVentures Representatives in the region who credit the company and its product for helping them to achieve their goals, whether it's taking a holiday for the first time or earning extra money to better their family's quality of life," Lowe says. "As we become established in Zimbabwe in the coming months, we hope to begin hearing the same types of life-changing stories and seeing Representatives achieve success through WorldVentures."
About WorldVentures:
WorldVentures is a lifestyle company on a mission to help people achieve more fun, freedom and fulfillment in their lives. Combining the power of the Internet with the strength of the direct-selling industry to market its DreamTrips Memberships, WorldVentures is a leader in leisure travel. WorldVentures is a privately held company based in Plano, Texas, with active Representatives and members in 21 countries.
For inquiries, contact:
Laura Wards or Whitney Allen
Email: press(at)worldventures(dot)com
# # #