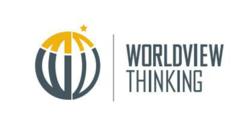 "The results of this study were dramatic and surprising. We saw more than a 50% increase on key psychographic metrics that predict a person's change leadership aptitude.
Atlanta, GA (PRWEB) July 20, 2012
Worldview Thinking, a strategic research firm for social innovators, has released a new study "Transformational Leadership: Can It Be Trained?" to highlight the growing business leadership deficit and the need for organizations to adopt new leadership skills to compete in a global marketplace. The research cites that most current business are not yet equipped to embrace innovation and disruptive thinking at the rapid pace needed to succeed in the new economy. The study, to be released in four installments through Sustainable Brands, and available for full download here addresses the need for business leaders to quickly adjust and realign their thinking to deal with the challenges at hand.
What is Transformational Leadership?
Although the topic of Transformational Leadership was first made popular in 1978 by researcher James Macgregor Burns, the ability to effectively find and train transformational leaders has been sorely lacking. More recent business writers like Umair Haque and Peter Senge have also pointed to the urgent the need for such leadership, but no one has yet 'cracked the code' on how to make this rare type of leadership accessible to the business mainstream. According to this research, a successful transformational leadership program must accomplish the following:

Unleash Innovative Thinking
Cultivate Big Picture Insights
Increase Empathy skills
Foster Optimism
Develop Courage
Sustain these outcomes over time
"Our research into the Leadership Development field to date has made on thing clear: there is currently a huge shortage of programs that truly deliver on the core outcomes required to foster the sort of leadership that will drive transformational levels of business and social change." said John Marshall Roberts, CEO of Worldview Thinking and applied behavioral scientist who is focused squarely on this topic. "The results of this study were both dramatic and surprising. After a 3-day educational intervention we saw more than a 50% increase on key psychographic metrics that predict a person's change leadership aptitude. Importantly, these positive changes were found to sustain at a 3-month follow-up."
Changing and Measuring Worldviews
The term "worldview" refers to a specific, habitual way of looking at the world that is driven by a person's core values and beliefs. In this new research paper Roberts proposes the radical—and potentially controversial--idea that to foster transformational leadership a company cannot rely on traditional skills based leadership training. Instead, he proposes that companies must find a way to "shift" the more fundamental worldviews (values, assumptions, beliefs) that leaders use to make day-to-day business decision.
To reliably measure a leader's worldview, in 2010 Roberts developed and validated a new of psychological assessment tool called the Roberts Worldview Assessment (RWA). This tool has since been used to help companies and their top performers, understand their own core values, and improve their ability to driving positive change. According to Roberts, transformational leaders typically score higher than other leaders on five RWA sub-scales:
Holistic Thinking: They tend to see the 'whole' or big picture and avoid getting bogged down in siloed thinking
Systems Thinking: They see relationships between parts of the organization that others miss, fostering breakthrough innovation.
Humanistic Thinking: They are able to sense the emotions of others and connect on a 'heart' level when dealing with groups and teams.
Social Optimism: They can authentically envision today's big problems being solved, and use this vision to overcome cynicism.
Authentic filtering: They quickly discern others motives and react appropriately in complex social situations
In partnership with Vista Caballo, a next-generation leadership development firm in Dove Creek Colorado, Roberts and his team used the Roberts Worldview Assessment to test leaders profiles and evaluate--in an objective way--whether worldviews could truly change as a result of immersive leadership training. Clear statistical trends emerged confirming this new style of leadership could in fact be trained in everyday leaders.
A Fundamental Shift
Significant changes occured for all participants who went through the Vista Caballo leadership training program/ The data suggests that leaders entered the program with one worldview, and left with another after a relatively short immersive training session. What's more, the post-training leader worldview profiles (as measured by the Roberts Worldview Assessment) were strikingly similar to the profiles that Roberts and his team have uncovered for transformational leaders in prior research. Changes after training (averaged across the entire sample) were as follows:
52 percent average increase in holistic thinking--remaining elevated at 48 percent higher than pretraining levels at a 3 month follow-up.
48 percent increase in humanistic thinking --increasing to 50 percent at the 3 month follow-up
28 percent increase in social optimism -- increasing to 36 percent at 3 month follow-up
85 percent increase in authentic filtering--diminishing slightly to 59 percent at 3 month follow-up
"We find the results of this study very exciting." said Thomas Miner, senior executive of Sustainable Brands, a leading resource for sustainable business leaders in the US. "We see it like this: the more transformational leaders we have operating in the US corporate world today, the more sustainable the US economy will be in the years to come."
To those that remain unconvinced that 'changing worldviews' is a key to unleashing a new era of transformational leadership, Roberts offers the following: "I tunderstand. I'm the original skeptic myself, always have been. I figured 'Why not use the traditional tools of skeptics – scientific experiments and statistics—to question the very cornerstones of skepticism itself?' And I'm pleased to say that based on this data we can safely conclude that the often cynical worldview of today's corporate elite is a lot more malleable than most of us have grown to expect."
For those seeking to find leadership programs and interventions that might produce transformational outcomes, Roberts provides final "take home" suggestions:
Focus on cause rather than effect. The root cause of all human behavior is the human mind. Explore training that fosters change at this root level.
Emphasize context rather than content. Information is abundant and cheap; insight is rare and priceless.
Never underestimate the power of habit. Old habits die hard. Be prepared for pushback from the status quo as new changes in thinking take root.
Focus on results rather than methods. Don't lock yourself into a certain training method. Instead, stay on the look-out for new innovative methods that can produce breakthrough results.
Invest in growth. Patience is more than a virtue; it's a neccesity. There are no simply shortcuts to sustainable growth and success.
For more information on this Worldview Thinking research and John Marshall Roberts visit http://www.worldviewthinking.com. Download a copy of the research paper here.
About John Marshall Roberts and Worldview Thinking
John Marshall Roberts is an applied behavioral scientist and communication expert. He is an outspoken advocate for business innovation, and founder of Worldview Thinking, a research consultancy with a single focus: to help forward-thinking organizations drive profound attitude and behavior change through their communication and leadership strategies.
As first outlined in his 2008 book "Igniting Inspiration: A Persuasion Manual for Visionaries", John's Worldview Thinking™ framework has now been successfully used by hundreds of leading people and organizations worldwide. A dynamic and popular speaker and workshop leader within the sustainable business community, John has been invited to share his research with a variety of leading global for profit, non-profit and governmental organizations including the US White House, Unilever, 3M, Time Warner, Presidio University, UCLA, TEDx, Johnson and Johnson, Sustainable Brands, General Mills, Royal Plunket Society, and the New Zealand Department of Conservation.