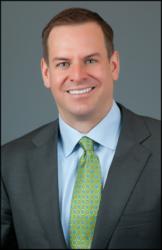 It's a special honor to learn that our associates' opportunities match or exceed those of some of the biggest brands in the world.
Dallas, TX (PRWEB) October 03, 2012
Worldwide Express, a Dallas-based package and freight shipping firm, has been named the best company in America for career advancement by Glassdoor, besting some of the most recognized corporations in the country. The rankings were developed based on 432,000 company reviews shared by employees, and validate Worldwide's ongoing efforts to attract and retain extremely motivated, quick-thinking and proactive people.
"To be mentioned in the same breath with the likes of Facebook, Shell Oil and Southwest Airlines is a great honor in itself," said Tom Madine, president and chief operating officer of Worldwide Express. "But to be ranked ahead of those iconic brands as the nation's top company for advancement of employees is incredible."
Founded in 1995, Worldwide Express is among the nation's largest resellers of UPS services to small and midsize businesses and one of the most rapidly growing non-asset based providers of transportation services. Outstanding management, an exceptional training program, and America's best opportunities for advancement have made the company a top pick each year for hundreds of new graduates seeking exciting, rewarding careers.
In one Glassdoor review a company employee wrote, "Worldwide Express gives people the chance to jump headfirst into B2B sales with one of the most esteemed training programs available." Another said, "Worldwide Express truly appreciates their employees and is always working on ways to grow and further develop everyone."
Worldwide Express' training and development program includes new-hire training for each sales and account management associate. The program features advanced courses that enable associates to learn advanced skills and network with their peers. Additionally, management training shows local leaders how to recruit and develop talent, and to create business plans for their offices.
"Our associates move up by succeeding in a challenging role: providing third-party logistics services that empower smaller companies to compete at a world-class level," said Madine, who joined Worldwide in 1997 as a franchise owner. "We focus intently on training and development, as well as ensuring that associates have great logistic and shipping services to sell and support. So it's a special honor to learn that our associates' opportunities match or exceed those of some of the biggest brands in the world."
To schedule an interview with a Worldwide Express executive, call Scott Baradell at 972-235-3439 or email sbaradell(at)ideagrove(dot)com.
About Worldwide Express
Worldwide Express is a global logistics company based in Dallas that has handled millions of package and freight shipments for 30,000 small and midsize business customers. With more than 150 franchises across the country, Worldwide Express is one of the largest authorized resellers of express shipping for United Parcel Service. More than 10,000 customers trust Worldwide Express with freight shipments through 30 carriers. To learn more, visit http://www.wwex.com.