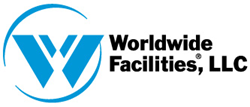 "This addition is a big win for OIPA members," says OIPA Partners Program manager Phil Browder.
Houston, TX (PRWEB) April 06, 2017
Worldwide Facilities - Houston, managing general agency, is proud to announce that they are now the exclusive partner for Well Control insurance through the OIPA's Partners Program. Worldwide Facilities will offer qualifying OIPA members discounts on control of well, risk reduction, and loss control benefits. Best of all, these discounts will be made available through members' existing insurance agents.
"We are thrilled to partner with the OIPA," says Worldwide Facilities Senior Vice President Matthew Begnaud. "Worldwide Facilities offers superior coverage wording that is a proven benefit to oil lease operators. Along with full in-house underwriting capability, our team brings many years of experience serving Oklahoma operators."
Established in 1970, Worldwide Facilities is a national insurance wholesale broker and managing general agent with offices throughout the United States. The Worldwide Facilities Upstream Energy practice brings a strong dedicated team with extensive experience—specifically focused on Well Control insurance.
"This addition is a big win for OIPA members," says OIPA Partners Program manager Phil Browder. "Worldwide Facilities is one of the largest wholesale insurance brokers in the country, and brings a wealth of experience to the table. Our Partners Program is able to offer several cost-saving discounts on products and services OIPA members need to do business."
About the Oklahoma Independent Petroleum Association (OIPA) Partners Program
Since 2003, the Partners Program has been connecting OIPA members with organizations that offer exclusive discounts on a variety of insurance and business services. To find out more about Worldwide Facilities or any of our other Partners, you can visit oipa.com.
About Worldwide Facilities, LLC
Worldwide Facilities is a national wholesale insurance broker and managing general agent that has been in business since 1970. Our brokers and underwriters are industry leaders providing expertise in a wide range of specialty lines, as well as extensive contacts with carriers domestically and overseas. For more information, please visit wwfi.com.